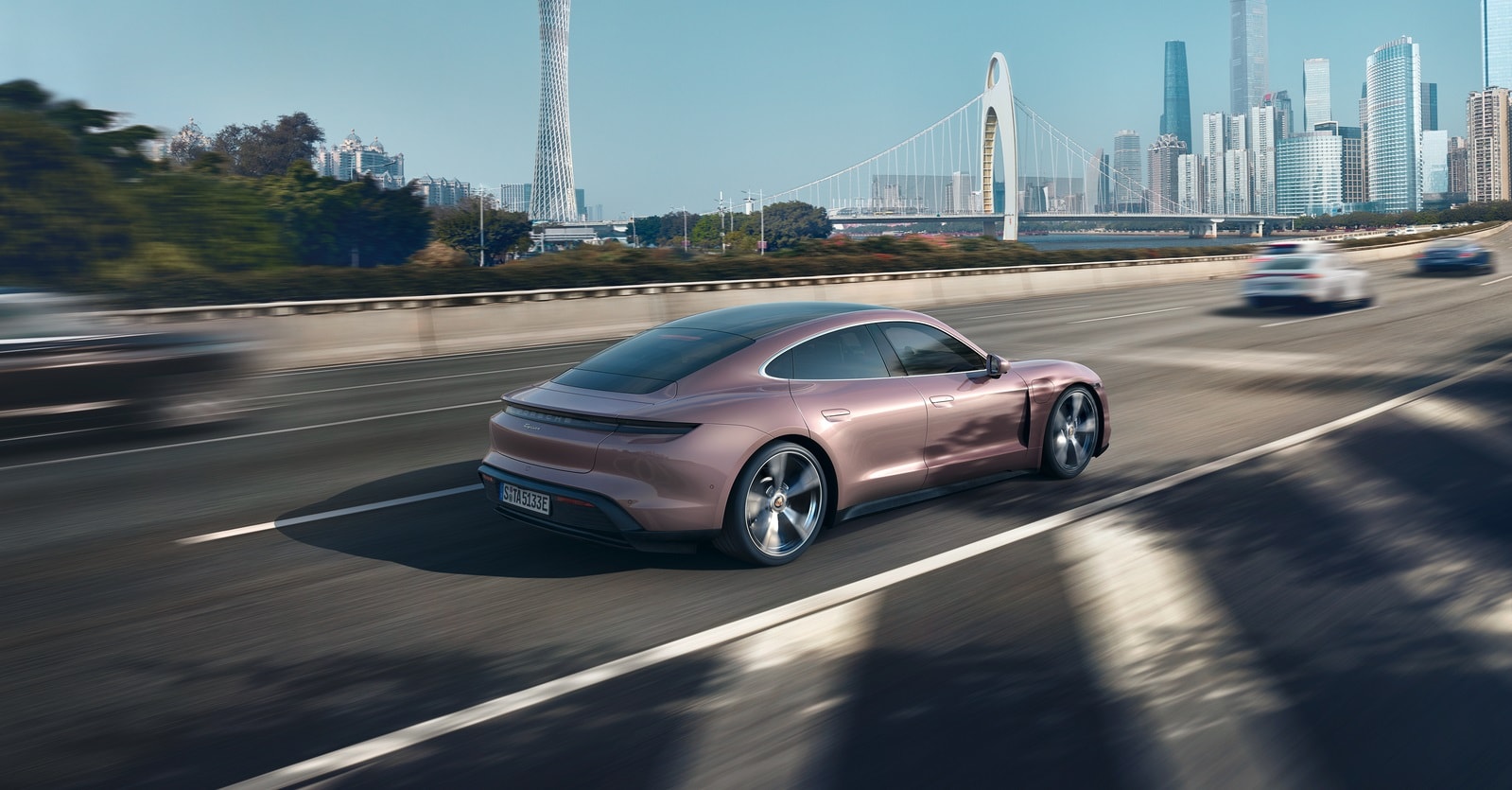 2021 Porsche Taycan in Warrington, PA
Enjoy All-Electric Power In The New 2021 Porsche Taycan
The new Porsche Taycan contains everything that our Warrington PA area drivers are searching for: luxury, power, and efficiency. Not only does its innovative pure electric powertrain produce the power you crave, but it also includes the iconic Porsche brand style and luxury level that you desire. If you're looking for a gorgeous new electric sports sedan near
Philadelphia
, you'll want to take a closer look at the new 2021 Porsche Taycan.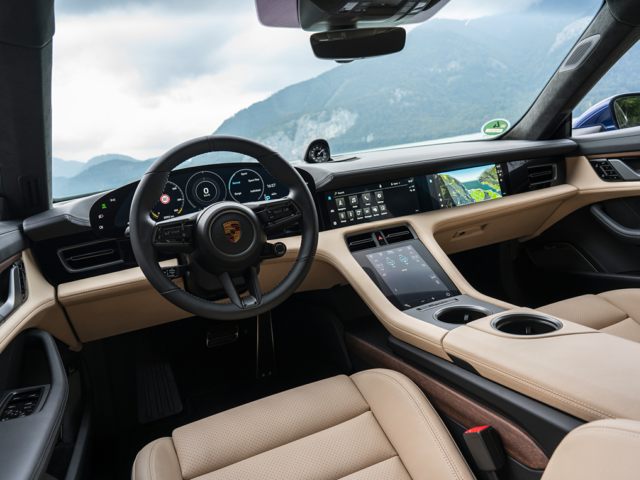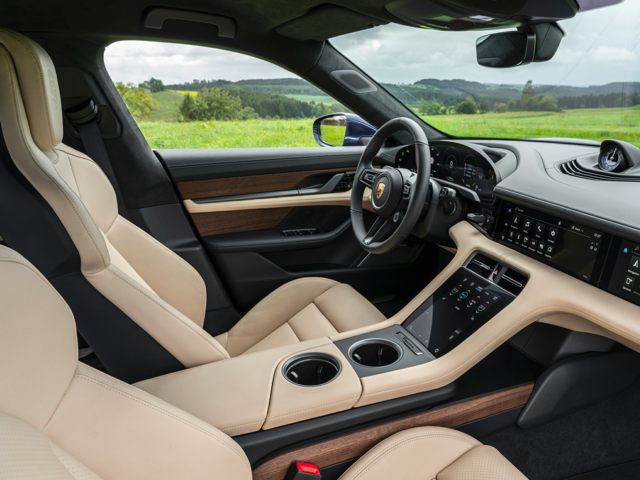 What's New In The 2021 Porsche Taycan?
There have been some mild changes for the 2021 model year that will have the Porsche Taycan ready for anything. A new rear-wheel drive base model is set to be released, allowing for a lower starting price, as well as a new battery option. Porsche has also revamped the charging system to make it a faster charge and has added other driver assistance technological features, such as the head-up display, SiriusXM radio, and more. Drivers looking for a more personalized exterior will also enjoy seven new color options, including Frozenberry Metallic, Chalk, Mahogany Metallic, and more.
Exterior Sophistication And Style
When you come into view in a new Porsche Taycan, there's no denying that the other Willow Grove and Huntingdon Valley area drivers will be green with envy. The 2021 Porsche Taycan is stunning from every angle, from its flat flyline silhouette to its seamless rear light strip. It also can be found in numerous color options and wheel designs to match your personality to your Porsche Taycan.
Interior Design And Technology
Luxurious, extravagant, and innovative, the Porsche Taycan is sure to impress any passenger. It features an overall sportscar feel, with the multifunction sports steering wheel and other sporty attributes, but also contains high-end materials and lavish amenities. To keep you both entertained and secure, there are also many technological programs and devices available, including a 16.8-inch curved display, the Porsche Communication Management System, and many other driver assistance features.
Electric Performance That Won't Disappoint
The new Porsche Taycan includes two Permanent Magnet Synchronous Motors that work together, along with the battery, all-wheel drive system, and two-speed transmission, to make for an excellent overall drive. This compilation of impressive performance features allows for up to 750-horsepower and a 2.6-second zero to 60 miles-per-hour start time.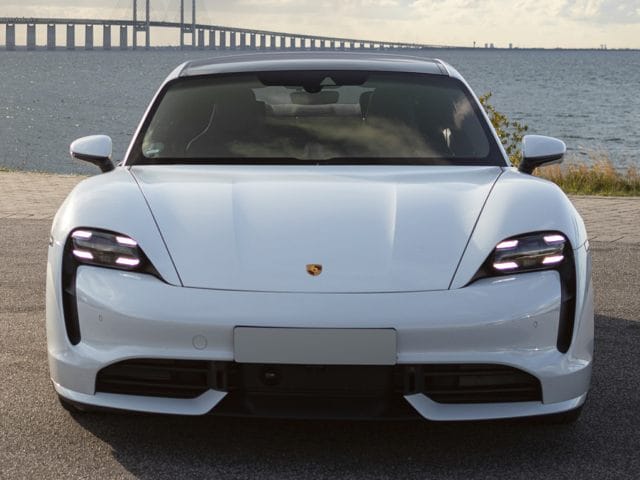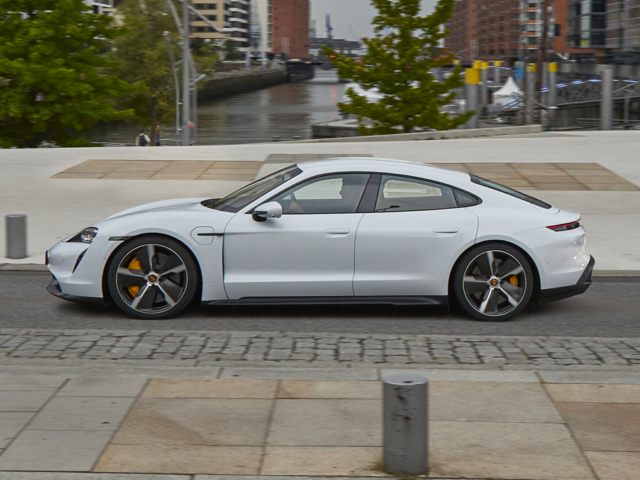 Frequently Asked Questions About The New Porsche Taycan
How Fast is the Porsche Taycan? Plenty fast. It is a Porsche, after all. This all-electric and all-wheel drive performer gives drivers a charge by producing as much as 750-horsepower. The Porsche Taycan Turbo S trim is capable of hitting a top speed of 161 miles per hour. It takes over the straightaways with a zero-to-60 time of 2.6 seconds.
Is the Porsche Taycan Self-Driving?
To an extent. The Porsche Taycan hasn't entirely installed the space-age technology drive by itself. But it comes loaded with autonomous driving features to make your morning commute even easier for you. The Porsche Taycan does have the Porsche Autopilot system, which means it is equipped with Adaptive Cruise Control, Active Braking and Accelerating, among other driver-assist features. That technology helps you relax when you hit the streets of Philadelphia and Newtown but still require you to have your hands on the wheel and be aware of your surroundings.
Is the Porsche Taycan Fully Electric?
Absolutely. The Porsche Taycan is Porsche's first-ever fully electric car. Two electric motors are strategically situated, along with a potent 93.4 kWh 800-volt battery, to help generate its power. A two-speed transmission improves its efficiency and power. It gets you farther than your typical vehicle.
Why is the Taycan Called a Turbo?
Though the engines aren't technically turbocharged, it can be slight confusion to call the Taycan Turbo. However, when you describe something as "turbo," you bring the idea of something quick and powerful. That describes the Porsche Taycan. Porsche uses the Turbo name to differentiate itself as a high-performance version of the electric cars you may be familiar with.
Visit Porsche Warrington To Get Behind The Wheel Of A New Porsche Taycan
If you'd like to test out the new 2021 Porsche Taycan for yourself, we recommend stopping by our Warrington, PA, dealership. Our team would love to show you around our current new Porsche inventory and offer you a test drive today!
Schedule A New Porsche Taycan Test Drive!
All New Porsche Taycan In Warrington, PA