2021 Porsche 718 Cayman in Warrington, PA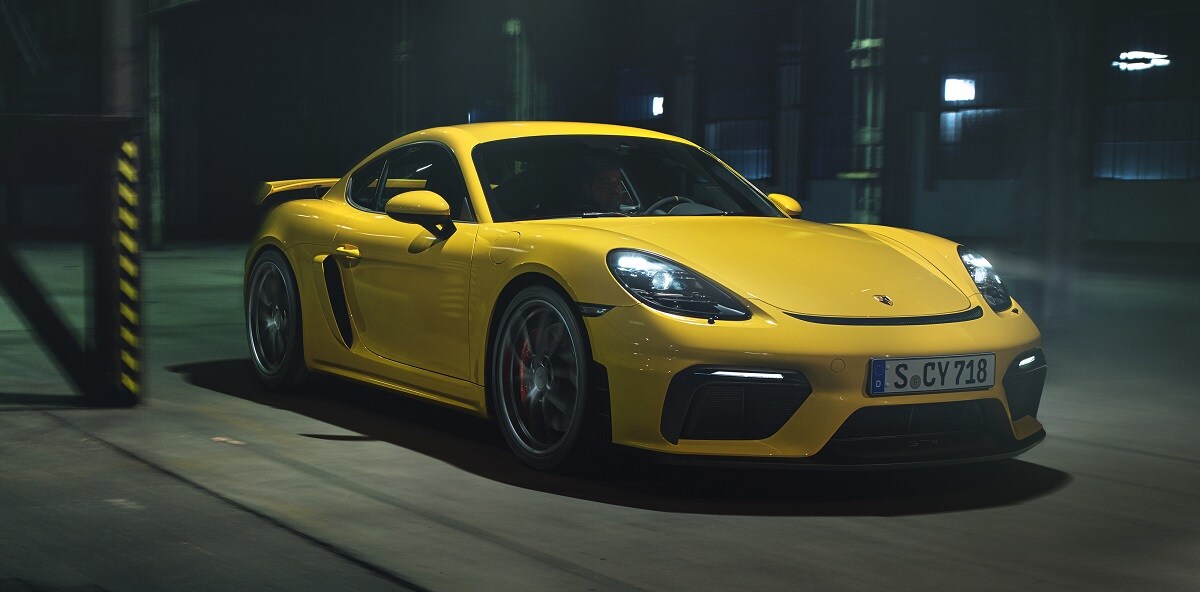 Feel The Thrill Of Any Drive In The New 2021 Porsche 718 Cayman
Similar to its convertible cousin, the Porsche 718 Cayman is a coupe that's destined to leave a lasting impression. This hardtop coupe comes with a sporty yet extravagant style, plenty of power to show off, and the self-assured confidence that our Philadelphia area drivers require. If you're in the Willow Grove, Huntingdon Valley, or Newtown area and you're looking for the right car to make you stand out, the new 2021 Porsche 718 Cayman is what you need.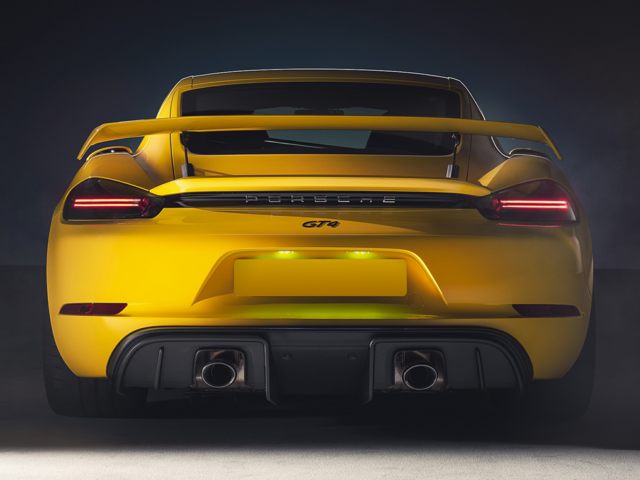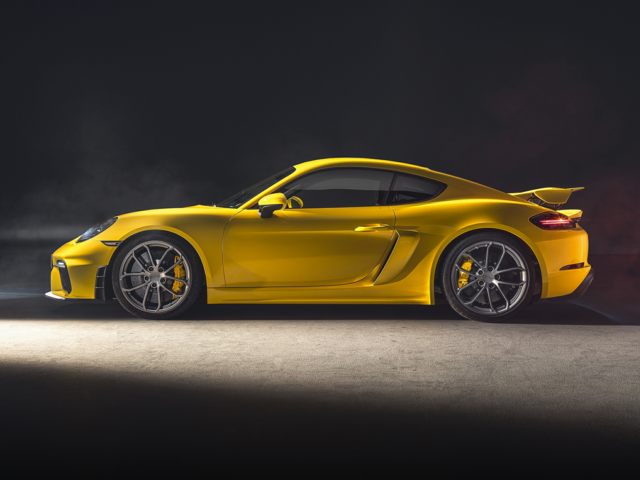 What's New In The 2021 Porsche 718 Cayman?
For the 2021 model year, a new version of the Porsche 718 Cayman is available: the Porsche 718 Cayman GTS. This spunky new trim level comes with a naturally aspirated 4.0-liter flat-six engine that features plenty of power and the capability of being paired with the seven-speed dual-clutch automatic transmission. Also, many newly standard features are included in every Cayman, including Apple CarPlay®, dual-zone climate control, and much more.
Trim Levels Of The New Porsche 718 Cayman
The 2021 Porsche 718 Cayman is available in four different trim levels or versions. Each of these contain similar characteristics, but change design qualities, powertrains, and luxury amenities. You'll want to explore each version to see which one best matches your preferences. 
Porsche 718 Cayman
Porsche 718 Cayman T
Porsche 718 Cayman S
Porsche 718 Cayman GTS 4.0
Extravagant Sportscar Styling
There's something special about being behind the wheel of a sportscar. The Porsche 718 Cayman contains an unforgettable silhouette that showcases a sloping roofline, smooth finish, and sporty features that stand out from every angle. What's more, every driver can choose what color of Porsche 718 Cayman they'd prefer. Exterior color options include colors that range from the striking Python Green to the stylish Jet Black Metallic, with every color available in between. You can also choose from a long list of accessories, wheel options, and more.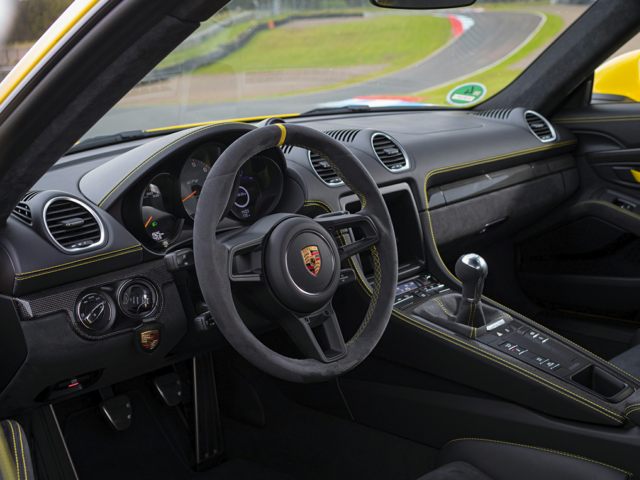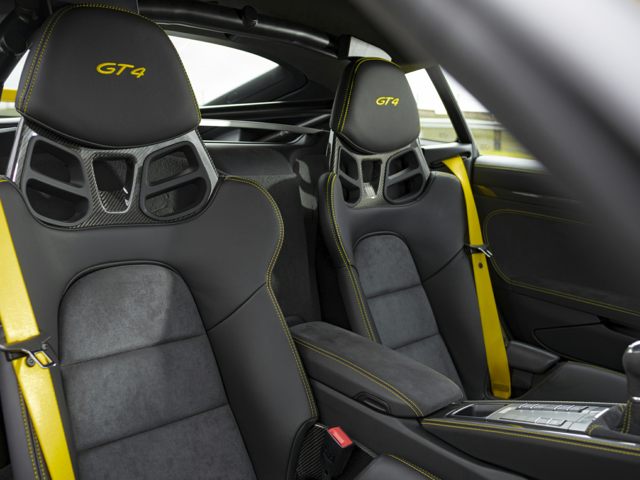 Interior Luxury For Two
Inside the Porsche 718 Cayman is room for two and a long list of amenities and technological advancements. The comfortable sport seats, which are covered in high-end leather upholstery, can be upgraded to Power Sport Seats, while every surrounding aspect can be customized according to your wants and needs. You'll also find many technological systems, ranging from infotainment devices to driver-assist programs.
Performance To Wow
Depending on which new Porsche 718 Cayman you choose, you'll find a powerful engine to match. Many potent engines are available, starting with the 300-horsepower turbocharged 2.0-liter flat-four and ending with the 414-horsepower producing naturally aspirated 4.0-liter flat-six. Each of these engines are paired with the standard six-speed manual transmission, and some can include the seven-speed dual-clutch automatic transmission if desired.
Porsche 718 Cayman vs. Porsche 911
Find A New 2021 Porsche 718 Cayman At Porsche Warrington
Would you like to find the new Porsche 718 Cayman of your dreams? If so, we recommend taking the short drive from Huntingdon Valley, Newtown, or beyond to our Porsche Warrington dealership. We have many brand-new Porsche models available and can help you find and order your customized Porsche 718 Cayman today!
Make an Inquiry
* Indicates a required field