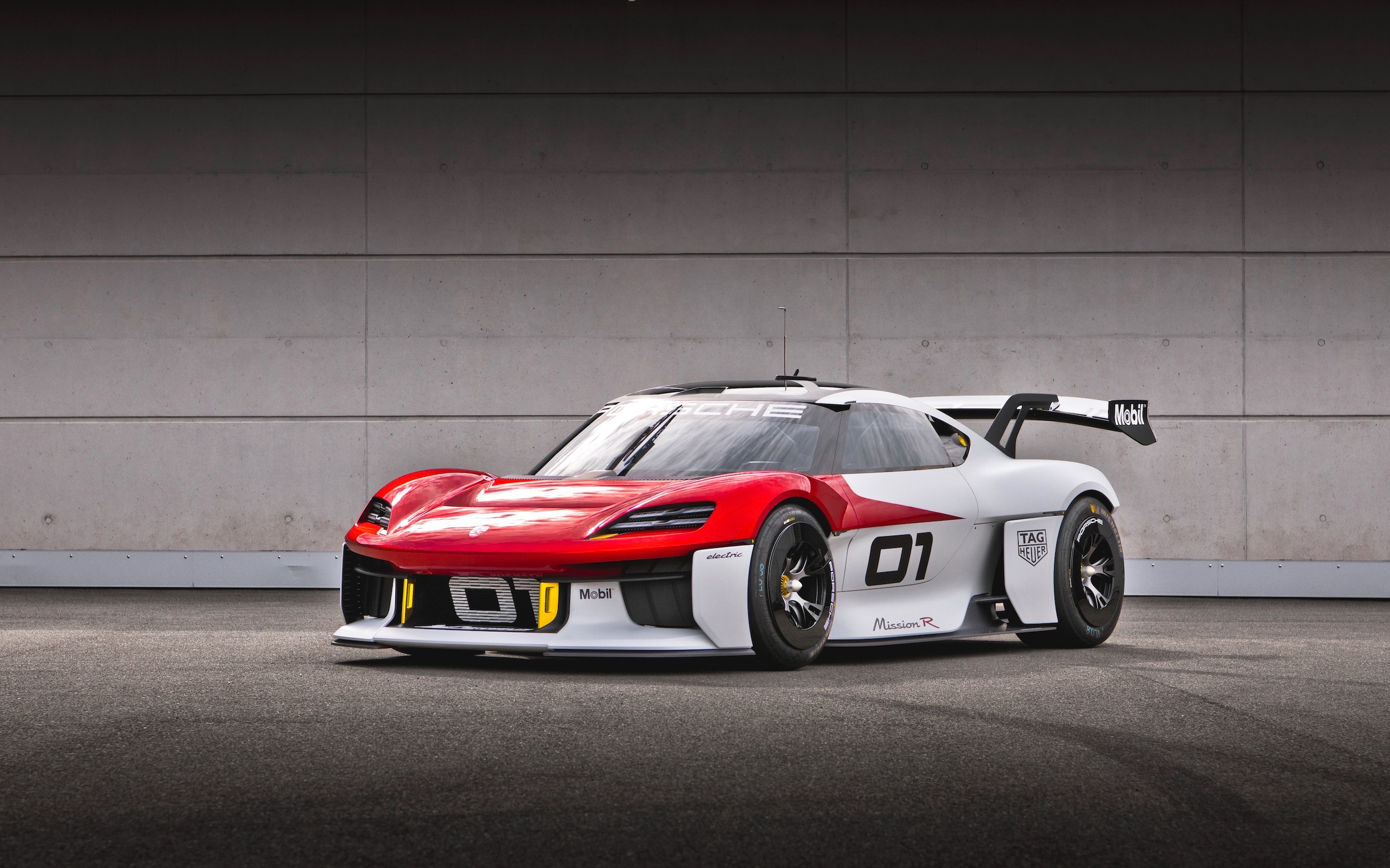 Porsche's success in motorsport hasn't just been based on results—despite how undeniably impressive those have been. The brand's ability to develop competitive products that meet and exceed the challenges of their time has kept them out in front on the track and in the marketplace.
Motorsport has always played a significant role in automotive innovation and it has trickled down to the production line. Modern motorsport now plays a bigger role than ever before, as sustainability and efficiency are crucial to the survival of the sport and the automobile as we know it. Unafraid to adapt to this environment, Porsche is charging head-first with an all-electric sports car concept focused on its thriving base of customer racers.
The Mission R is a running concept that embodies Porsche's objectives of performance, design and sustainability. It features a pair of electric motors, one on each axle, delivering as much as 1,073 horsepower in "Qualifying" trim. The 80 kWh battery delivers a more consistent 671 horsepower in standard "Race" mode, and can do so for more than 30 minutes. Building off the impressive charging infrastructure from the Taycan, the Mission R features a 900-volt electrical system that provides 80 percent charge in just 15 minutes.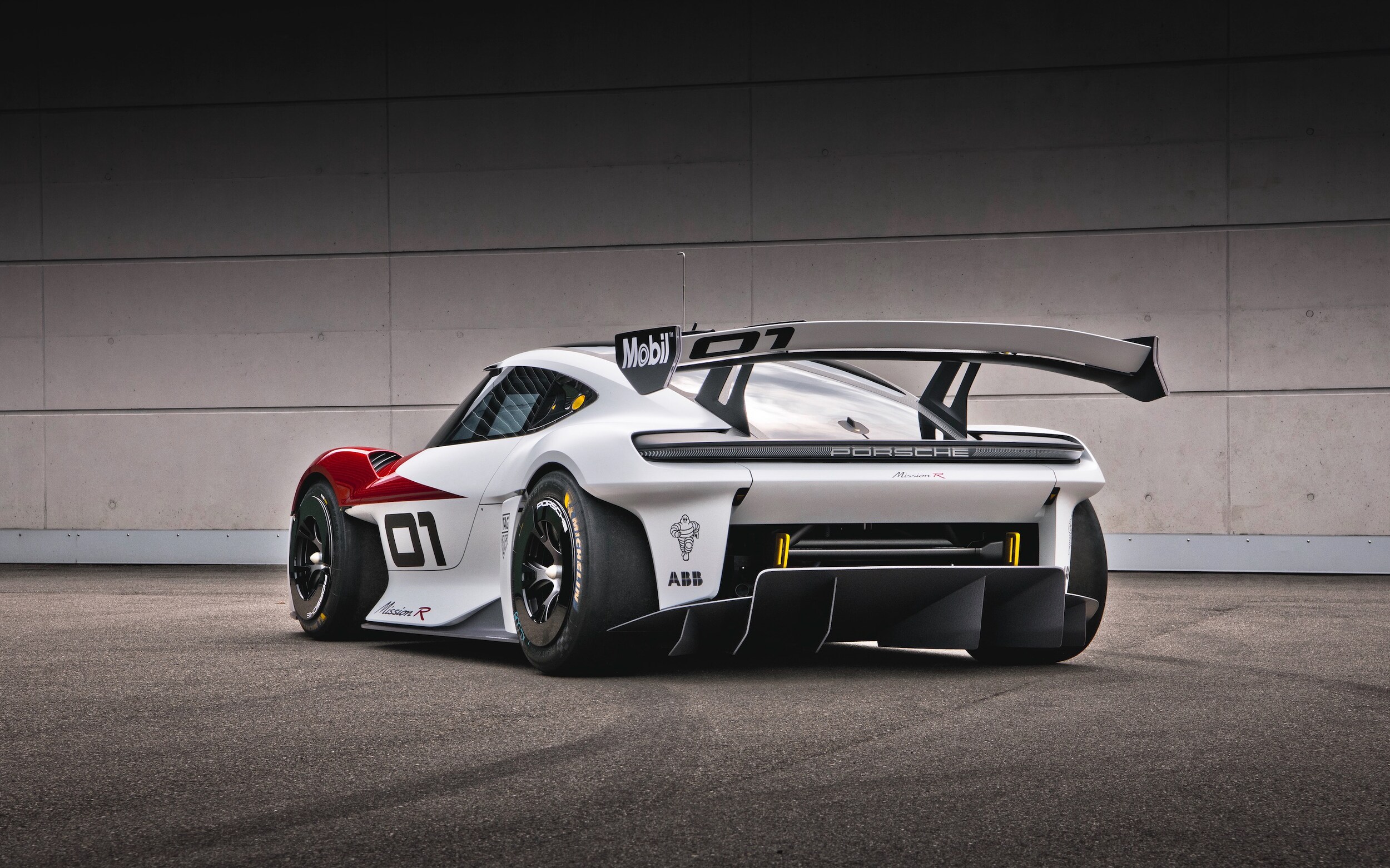 But while Porsche's current lineup of racing entrants is production-based, the Mission R is built from the ground up for motorsport, allowing for a more natural integration of both performance and safety developments. The Mission R features an "exoskeleton," a carbon fiber composite cage that is integrated into the car's structure, surrounding an ergonomic driver's cockpit featuring numerous digital advancements relevant to the car's performance. Externally, the Mission R is treated to innovative and sustainable materials, while still benefitting from decades of Porsche motorsport engineering.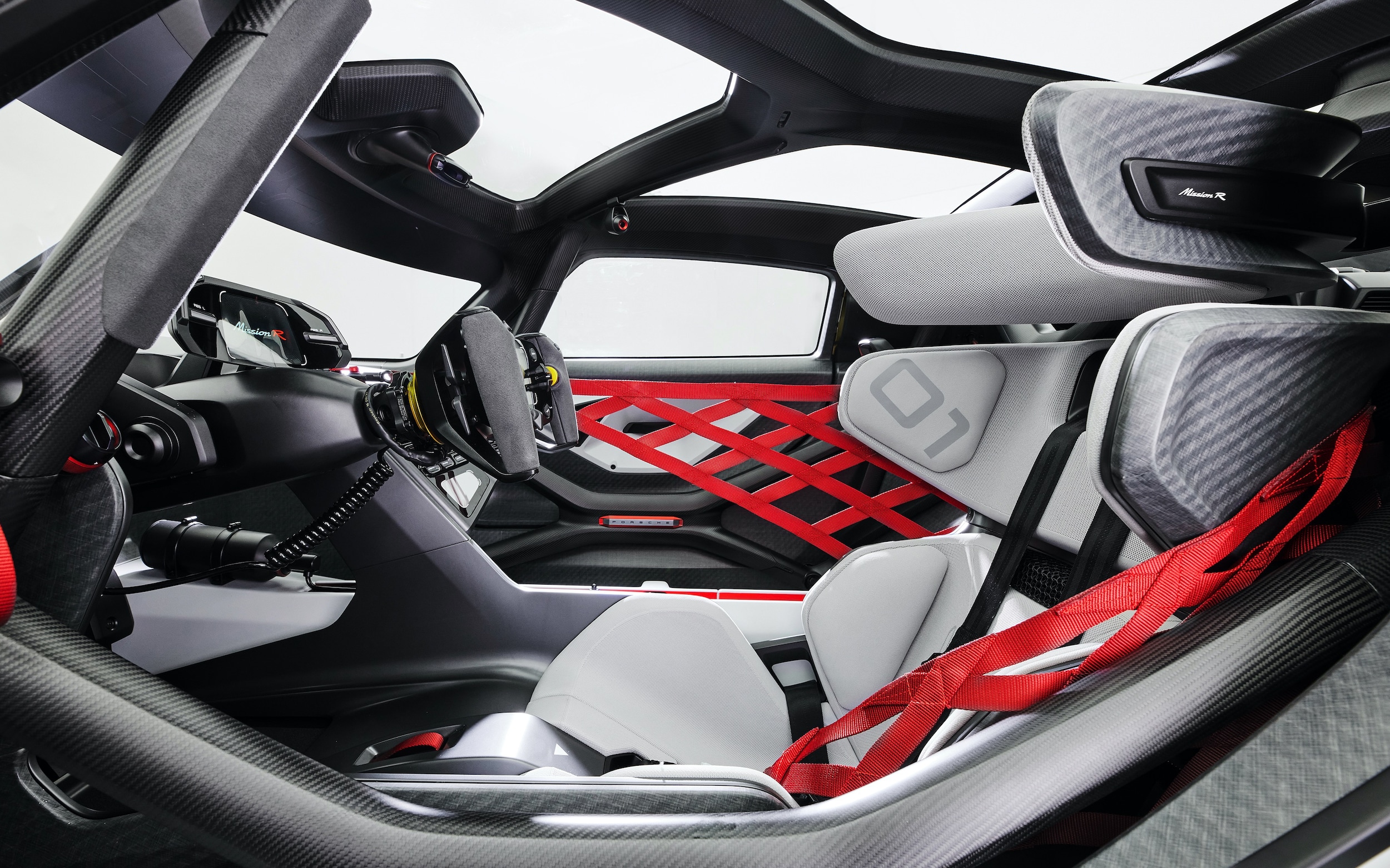 The bodywork is largely composed of natural fiber reinforced plastic that is sourced from flax fibers obtained from farming, with the material also used for the front spoiler, diffuser, side skirts, interior door panels and seat. Intertwined within the ecological materials are advancements in active aerodynamics, with louvered front intakes and a dual-plane rear wing providing optimal aerodynamic efficiency, and the former also helping to supply fresh cool air to the batteries.
Overall, the package measures roughly the size of the 718 Cayman, but with a wider and lower presence. Its exceptional performance is estimated to keep pace with the current GT3 Cup and could preview a future one-make series along the lines of the Cup car—which has sold more than 4,400 examples in its history. There has been no confirmation of production, but the platform will at least serve as a preview of a sustainable form of motorsport, and likely indicate the direction of road-going products moving forward.