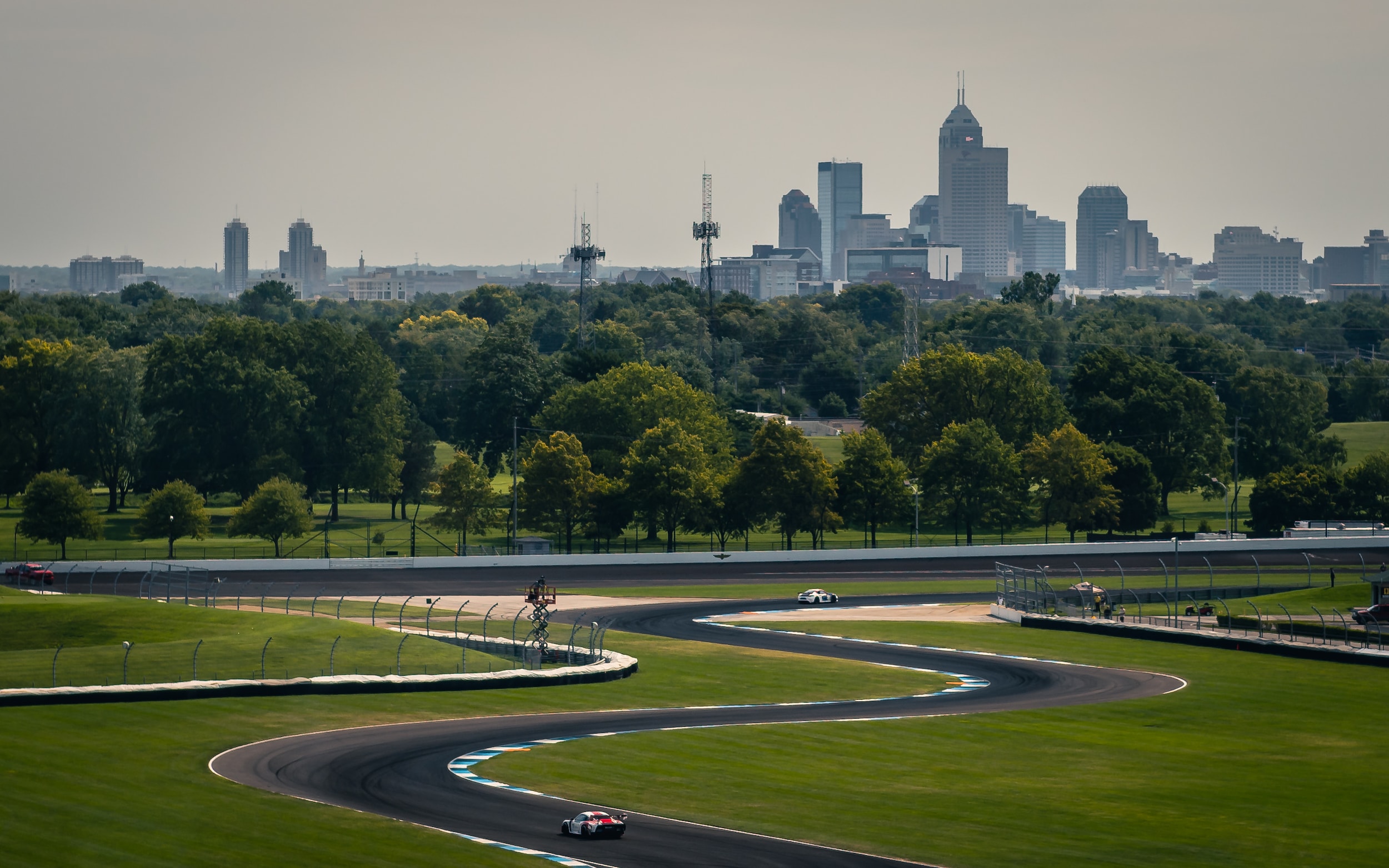 At Porsche's weekend-long takeover of Indianapolis, a variety of activities engaged the thousands of enthusiasts who traveled from all corners to celebrate the brand. From Luftgekühlt's dynamic downtown display, to the Porsche Zentrum's exhibition hall, to off-road and autocross experiences, drivers and fans found excitement all throughout the city.
But we're talking about Indianapolis Motor Speedway. Nicknamed "The Racing Capital of the World," surely the track had to be hot especially with Porsche in town.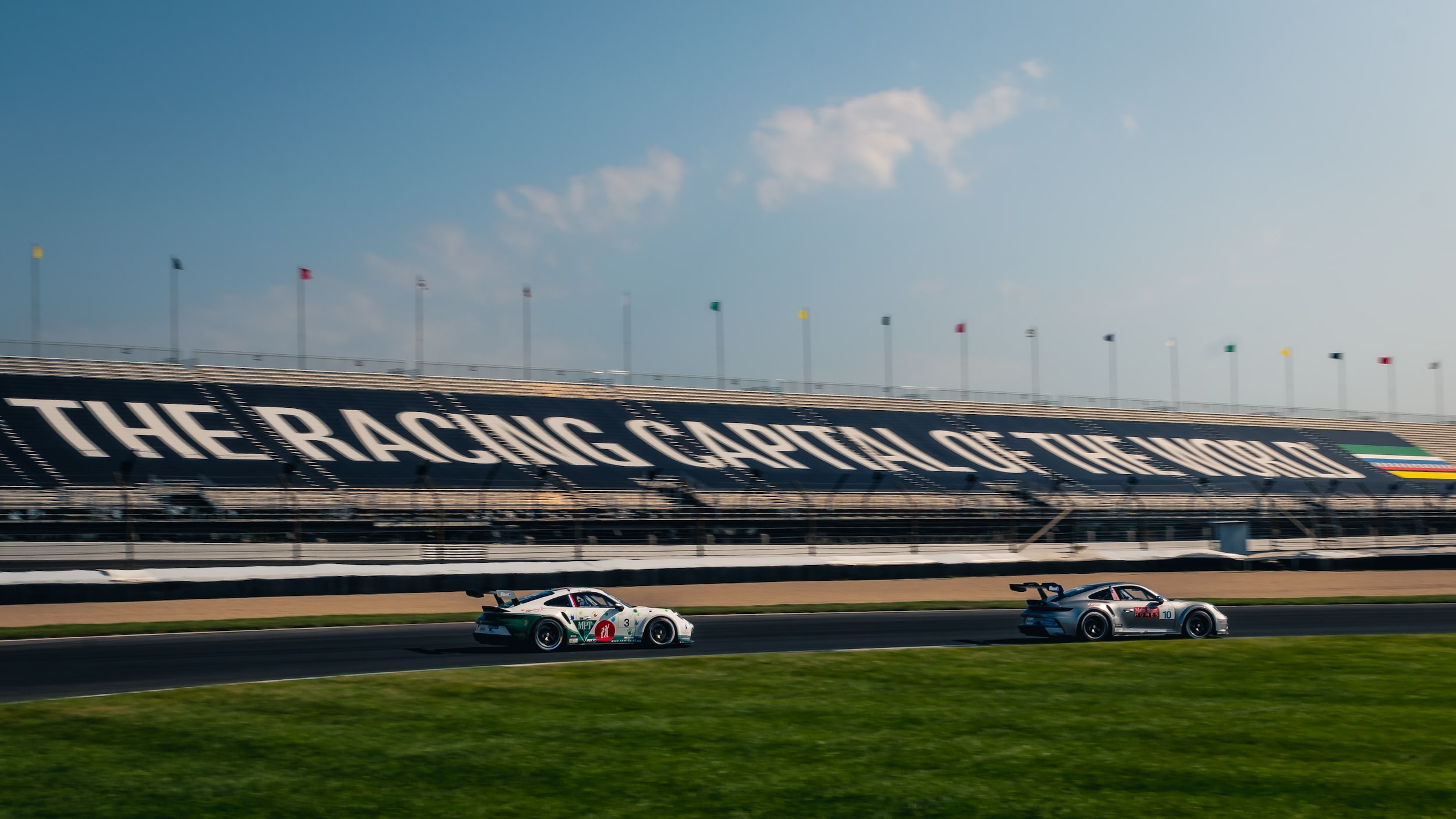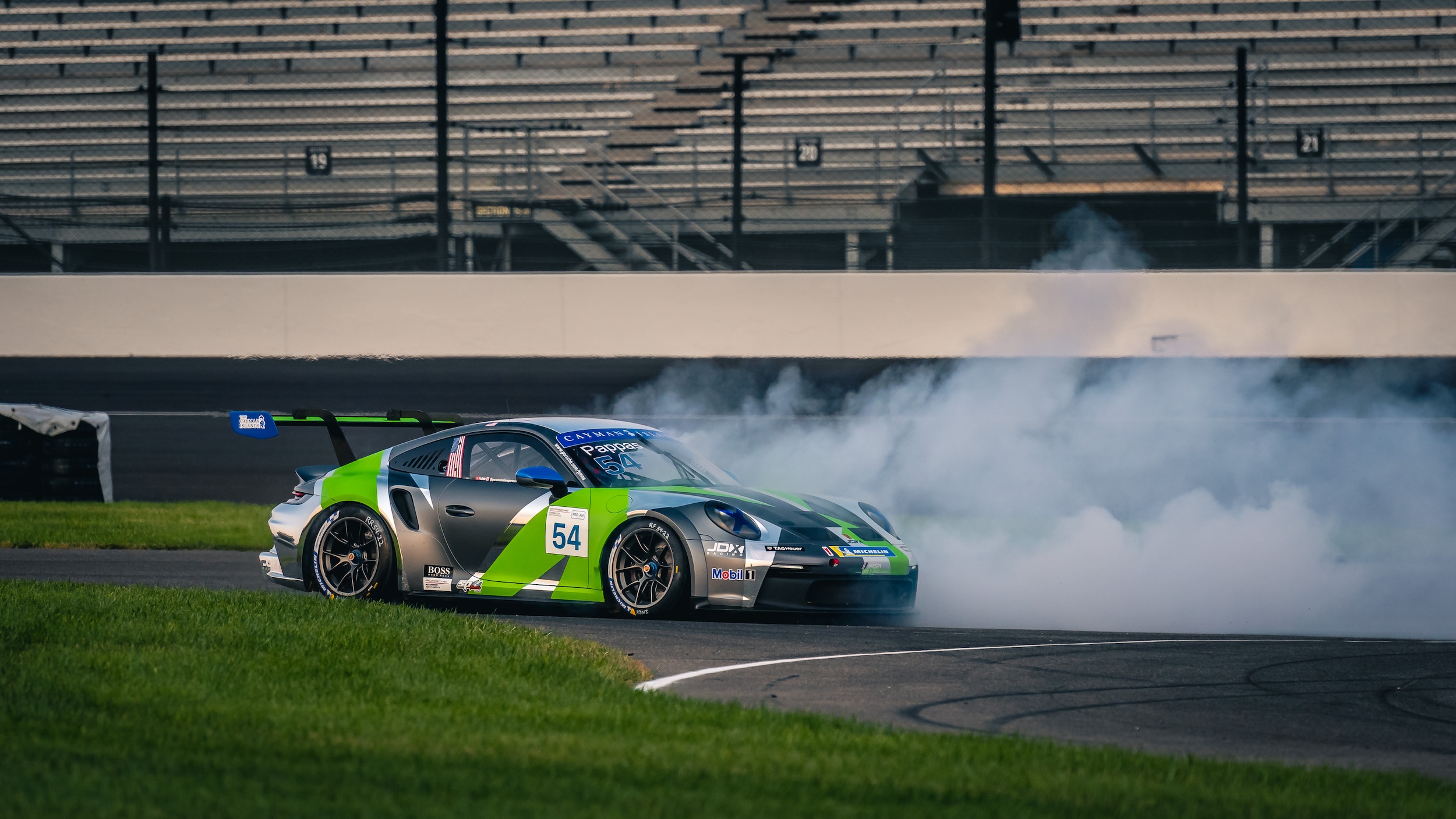 And it was, essentially from open to close. Headlining the weekend was Carrera Cup North America, which in its inaugural year typically runs as a support series for IMSA but for this event they were the main attraction. The series packed three races into the weekend and each one supplied nail-biting suspense from the drop of the green flag. Championship leader Sebastian Priaulx took two victories but was denied a clean sweep as a late dive by a competitor into Turn 1 spun the young British driver out of contention in the second race. The field behind him was mixed from race to race, providing opportunities for several drivers to make gains in the overall standings.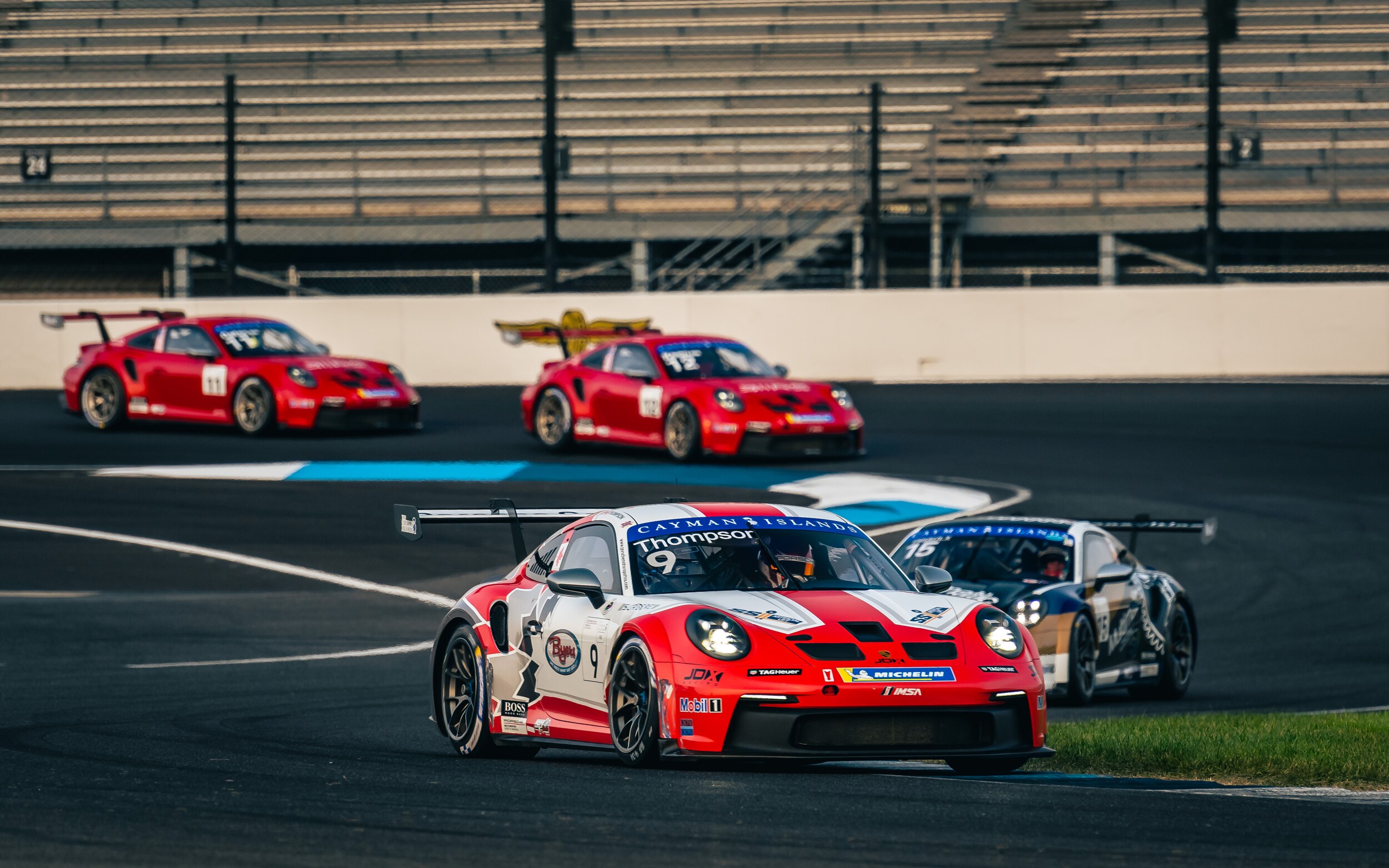 Porsche Sprint Challenge hit the track as well for a points-free weekend in support of the event. Sprint Challenge has a lot of the looks and sounds of Carrera Cup, featuring older models of the GT3 Cup but mixing in Cayman GT4 Clubsports for 40 minutes of multi-class racing for aspiring Porsche drivers. But even with the variety of cars and experience involved, the same three drivers took class wins as Dan Clarke won both races overall, Kurt Fazekas in the Gold (991.1) class and Jordan Wallace in the Silver (GT4) class.
Further demonstrating the enthusiasm for amateur racing with the Porsche brand, the Porsche Club of America welcomed a full grid of all classes for a date at the Brickyard. Ranging from modern GT3 machinery to race-prepped 914s and everything in between, Club racers from several different regions got a couple chances to race on the world-famous circuit, and each race saw different winners taking to the podium.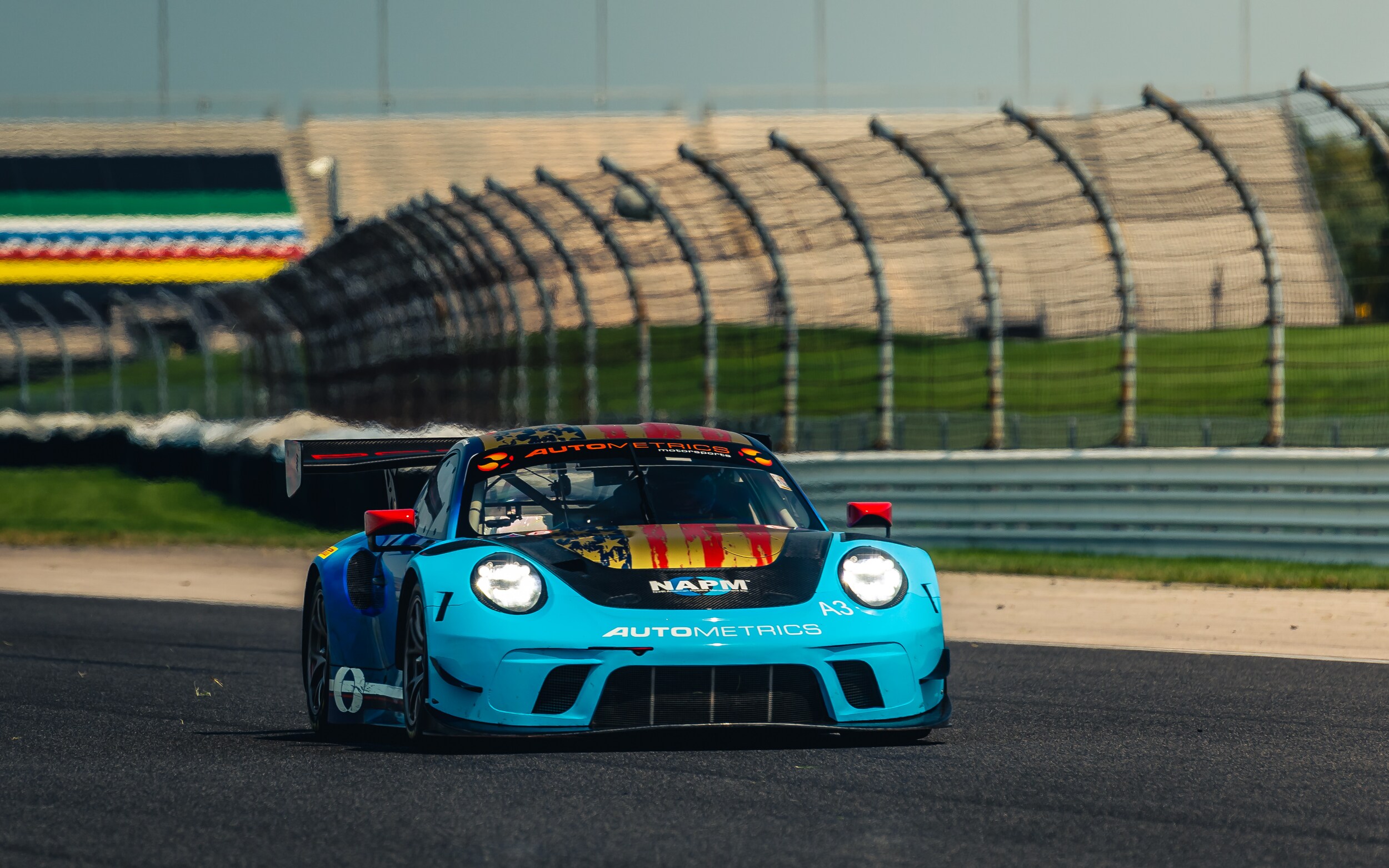 For additional on-track entertainment, an exhibition class ran pure Time Attack sessions in cars such as the GT2 RS Clubsport, 935-19 and Cayman GT4. At the conclusion of the weekend's sessions, Cam Ingram set the fastest overall lap of any competitor with a 1:43.442 in the ex-Pikes Peak 935, and set a number of session bests in the car's most competitive action since Jeff Zwart ran it in 2020.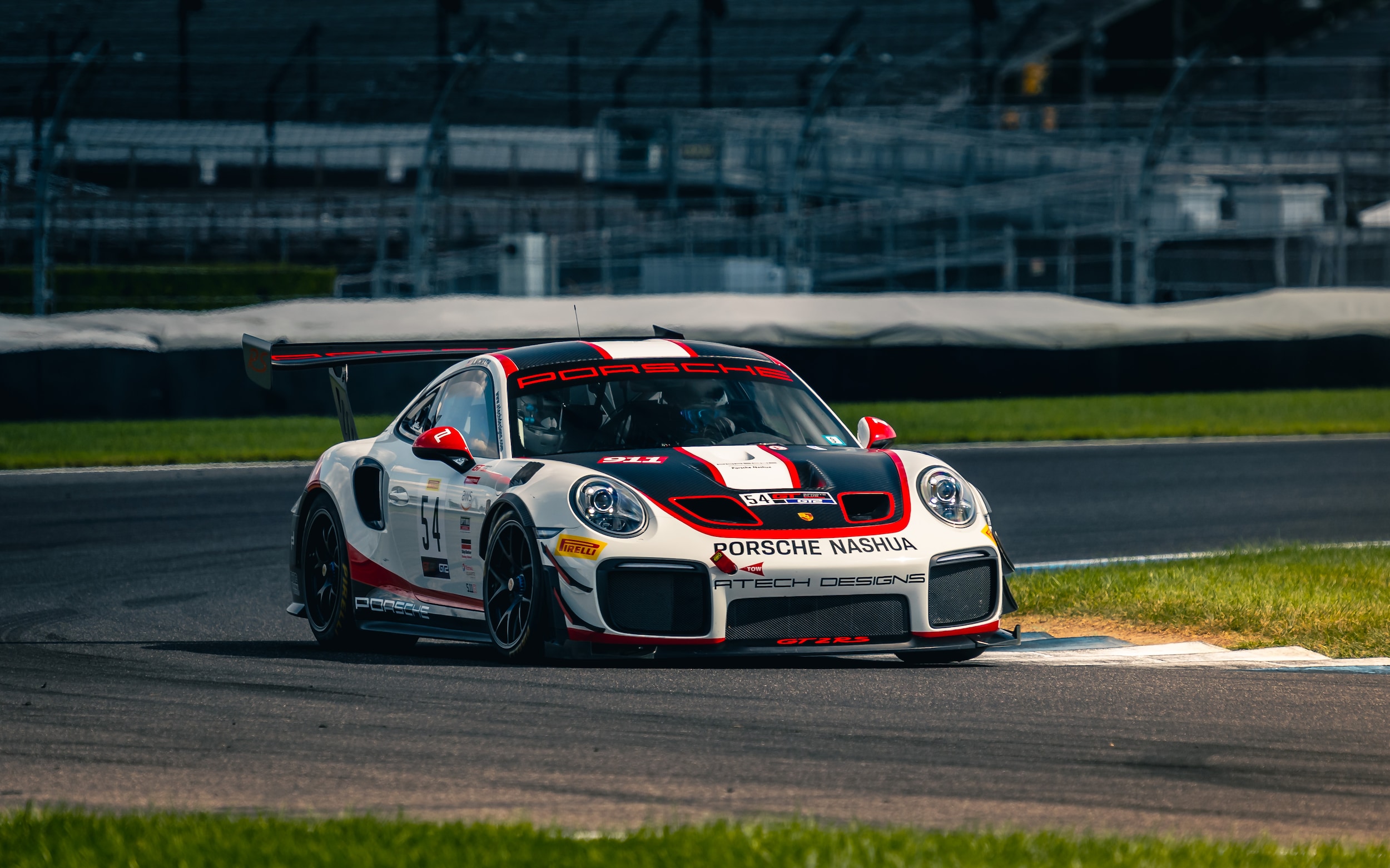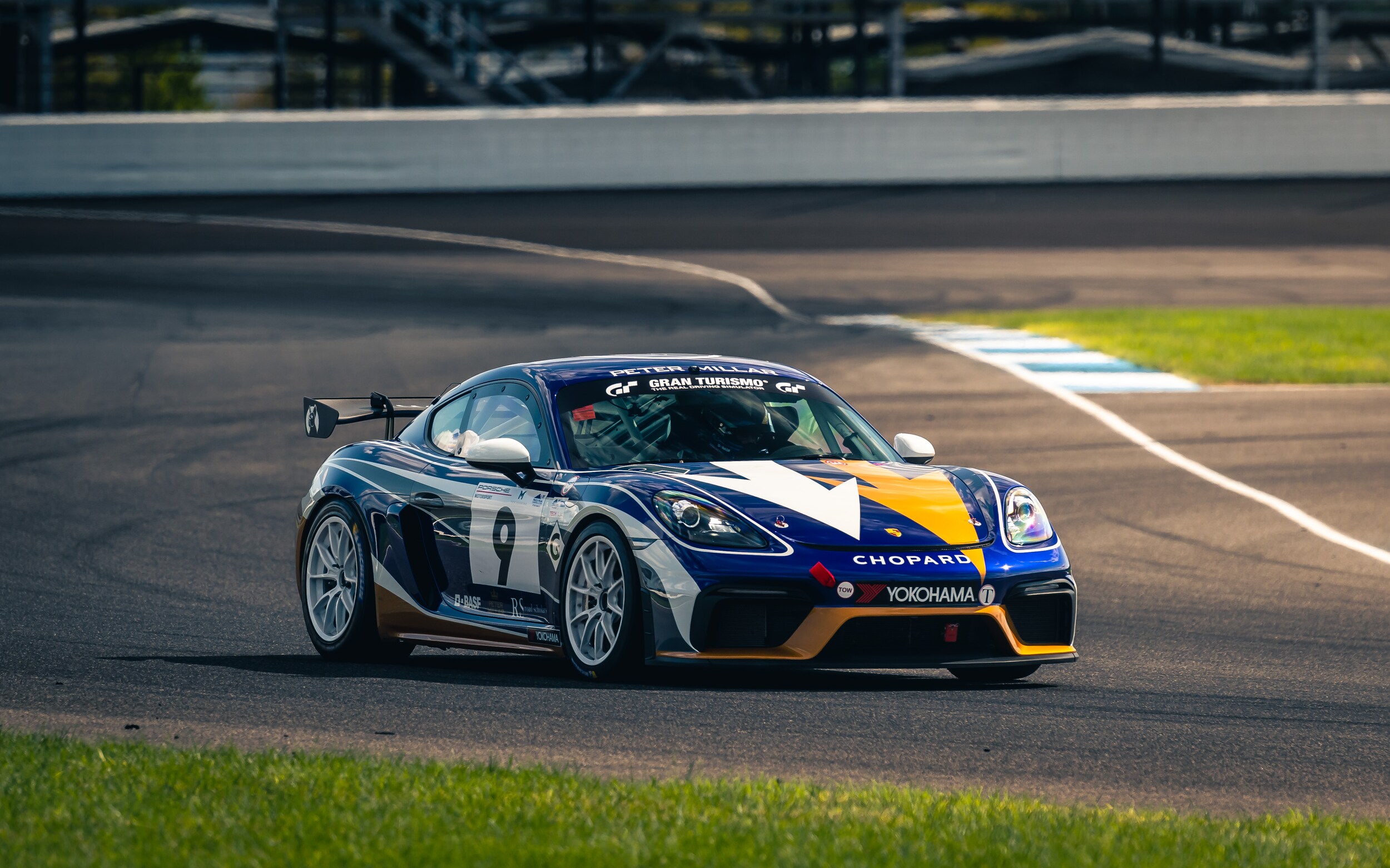 The intent of Porsche Sportscar Together Fest was to assemble the strongest values of the Porsche brand in one place. But for decades, Porsche has flexed those values through motorsport, so it was fitting for the ultimate exhibition to be carried out on the track.