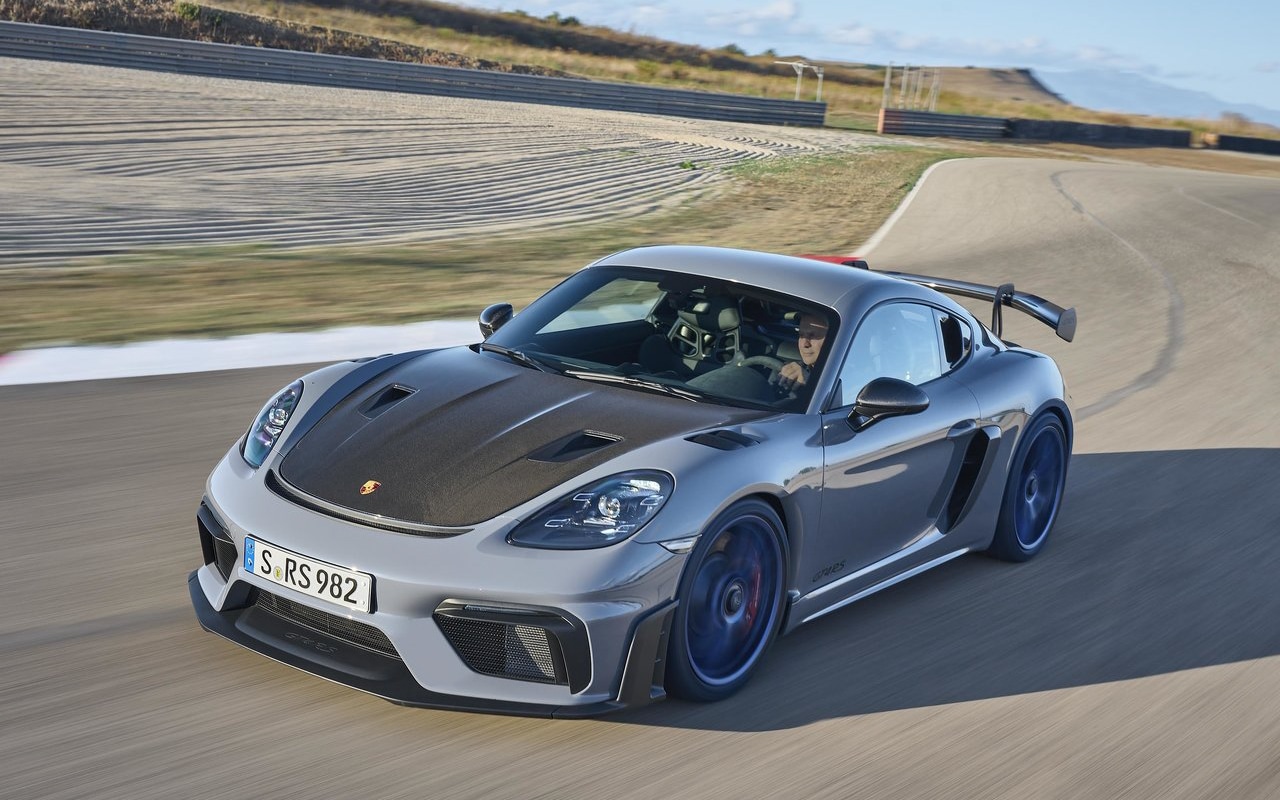 There was a time, not particularly long ago, when driving enthusiasts were arguing that the Cayman platform was being held back from its ultimate potential. But the latest addition to the lineup suppresses those doubts and amplifies the thrill of the mid-engined sports car.
Unveiled at the 2021 Los Angeles Auto Show, the Cayman GT4 RS enters as the most capable installation of the nameplate yet, proving those credentials with a Nürburgring lap time 23 seconds quicker than the standard 718 GT4. It achieves this with the help of a mid-mounted flat-six similar to the GT3 Cup's power plant, with the high-revving unit capable of nearly 500 horsepower. Available exclusively with Porsche's lightning-quick PDK transmission, the GT4 RS handles 60 miles per hour in 3.4 seconds, half a second quicker than a similarly-equipped GT4 model. Contributing to these results is a weight-shedding of 77 pounds, with carbon fiber-reinforced plastic features, lightweight carpets, glass and door panels comprising the GT4 RS's diet.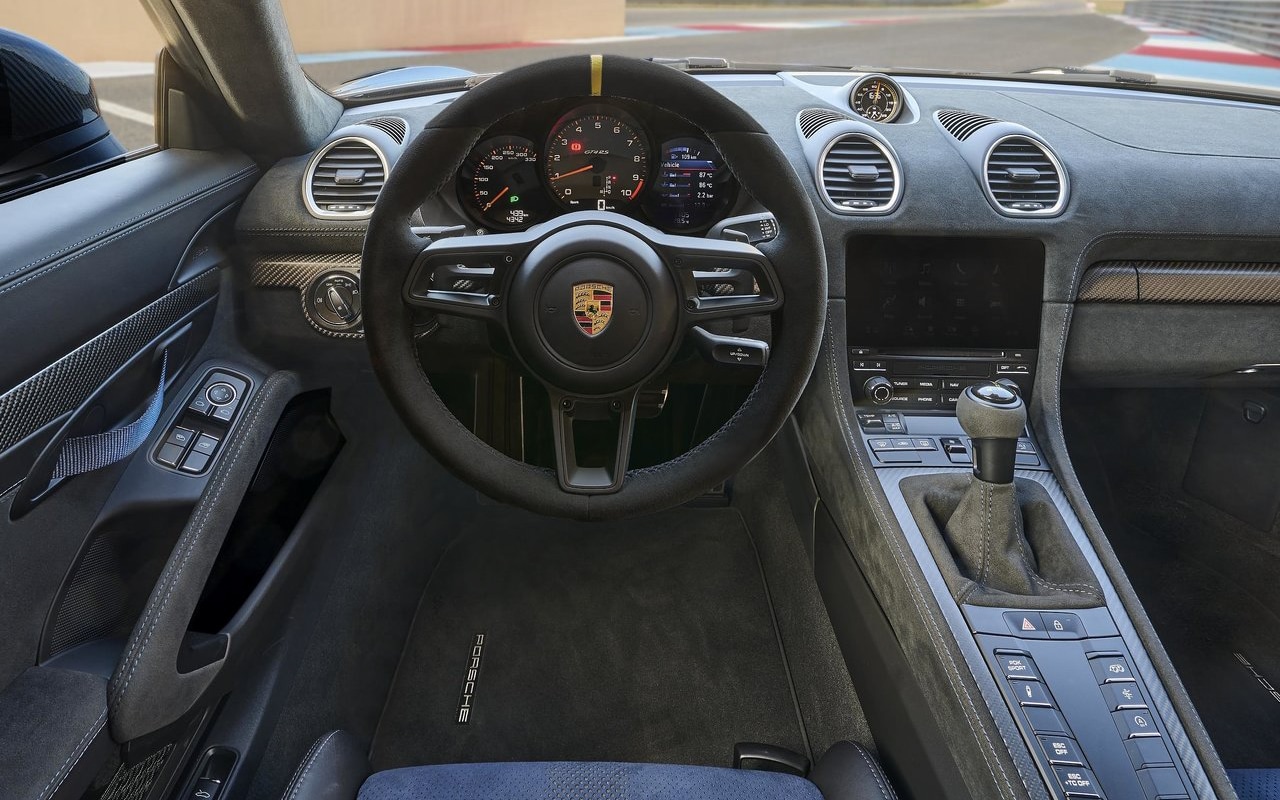 But there's only so much to say statistically about the new RS Cayman. Its most comprehensive overhaul is courtesy of aerodynamic efficiency with lessons taught by the brand's most successful race cars. The swan-neck rear wing has been derived from the 911 RSR and GT3 Cup, having since been installed on the latest road-going GT3 model as well. The combination of the wing, lower ride height, air vents and diffusers, the GT4 RS generates up to 25 percent more downforce than the standard GT4. The optional Weissach package that has become familiar with Porsche's most extreme offerings hints at even more performance with its 20-inch magnesium wheels replacing the standard aluminum set.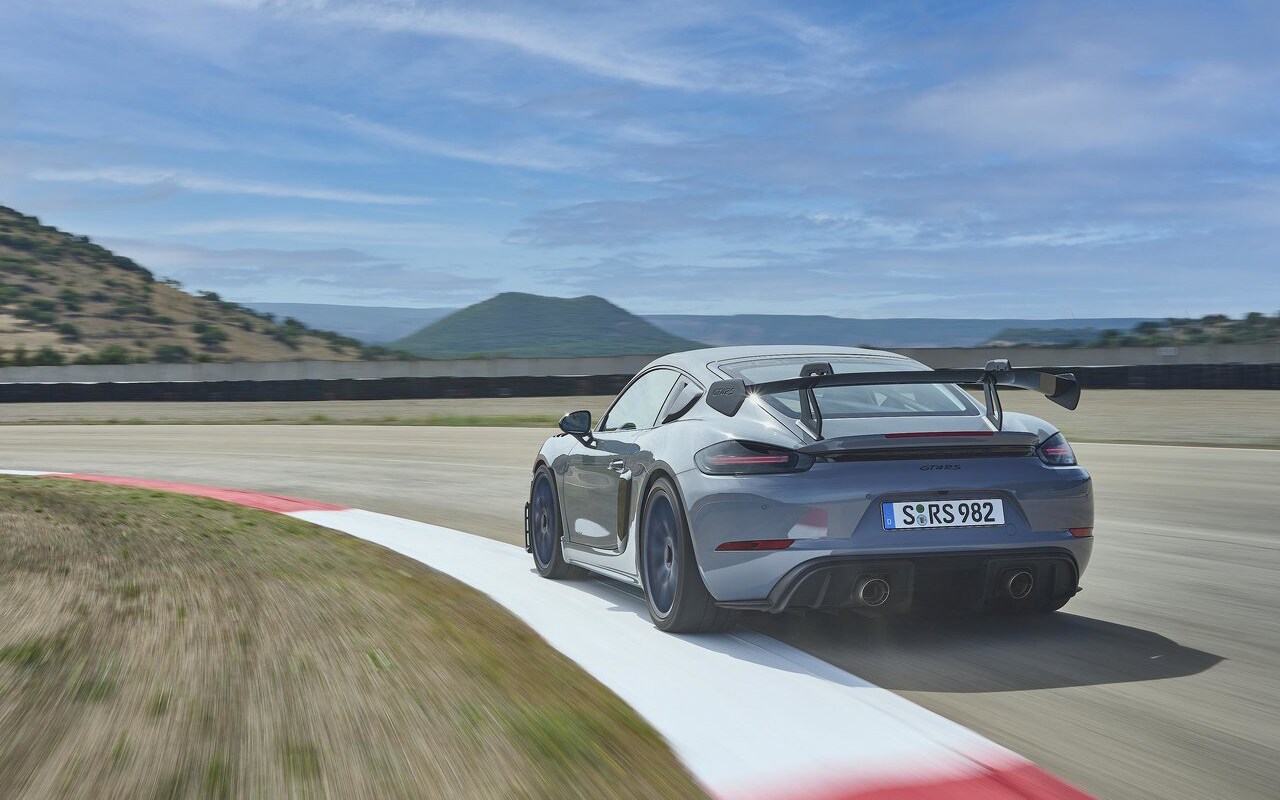 From the department responsible for legendary success in decades of GT racing, the GT4 RS delivers the driving enthusiast's greatest thrills for either road or track. In Porsche's long history of RS models, dating back to the Carrera RS, the sum of its parts results in a sensational experience that's unlike any other.