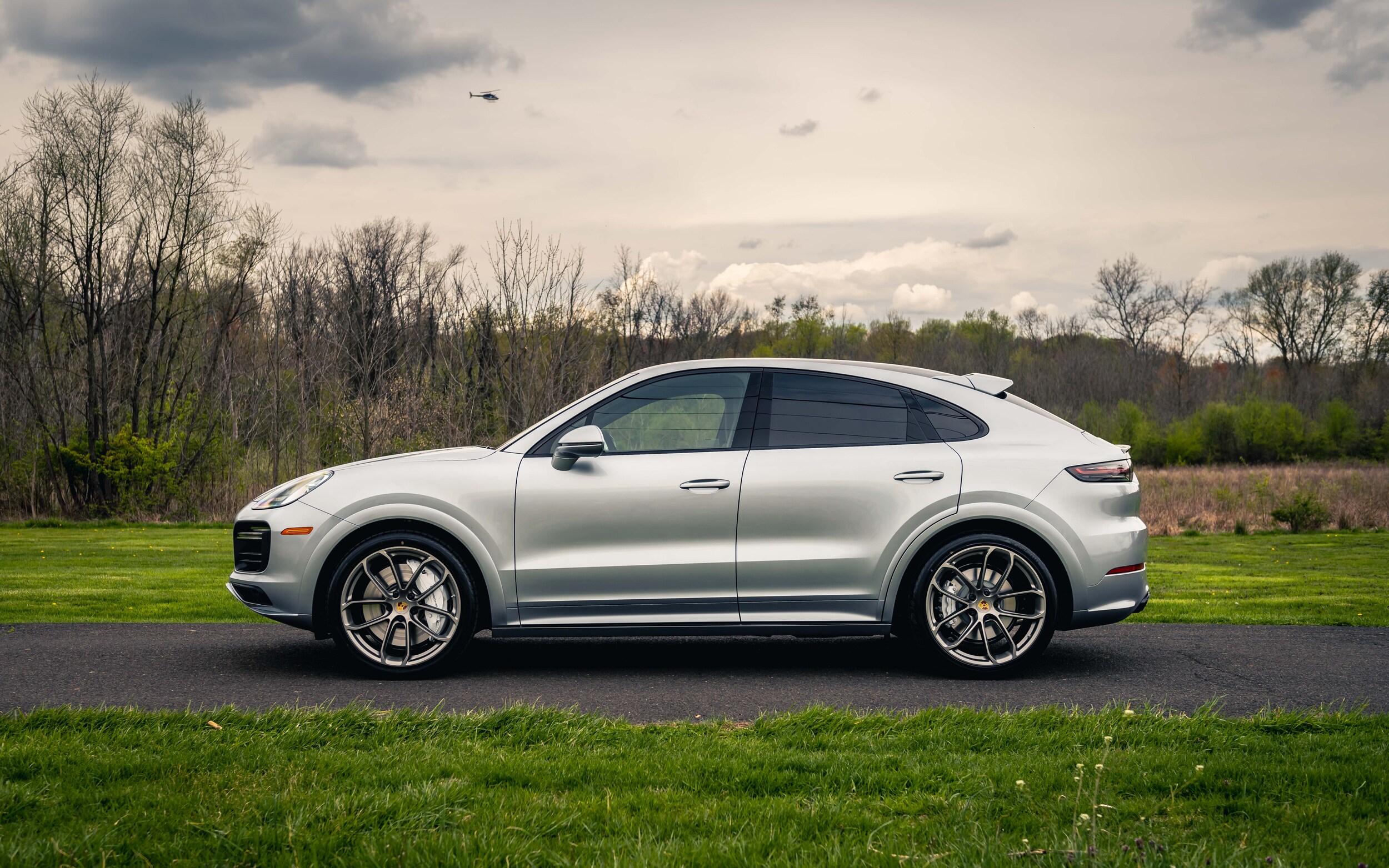 The poise and power of the 2021 Cayenne Turbo make it a capable utility vehicle that undoubtedly possesses the soul of a Porsche. Motivated by a 541-horsepower twin-turbo V8, its potency is revealed simply upon startup. But to tackle the everyday challenges that may face you, the Cayenne Turbo doesn't sacrifice its primary responsibilities for the sake of spectacle.
Even in the guise of the Cayenne Coupe, the 2021 Cayenne Turbo maintains a refinement and all of the freedom that you expect from a luxury SUV. The sloping roofline is an aggressive style choice that doesn't cut down on headroom and still provides a roomy 22 cubic feet of storage to accommodate whatever adventures await you.
Of course, this is all standard with the Cayenne Turbo Coupe. But even beyond those impressive figures and features, the possibilities are infinitely customizable, which we've explored with our latest 2021 build.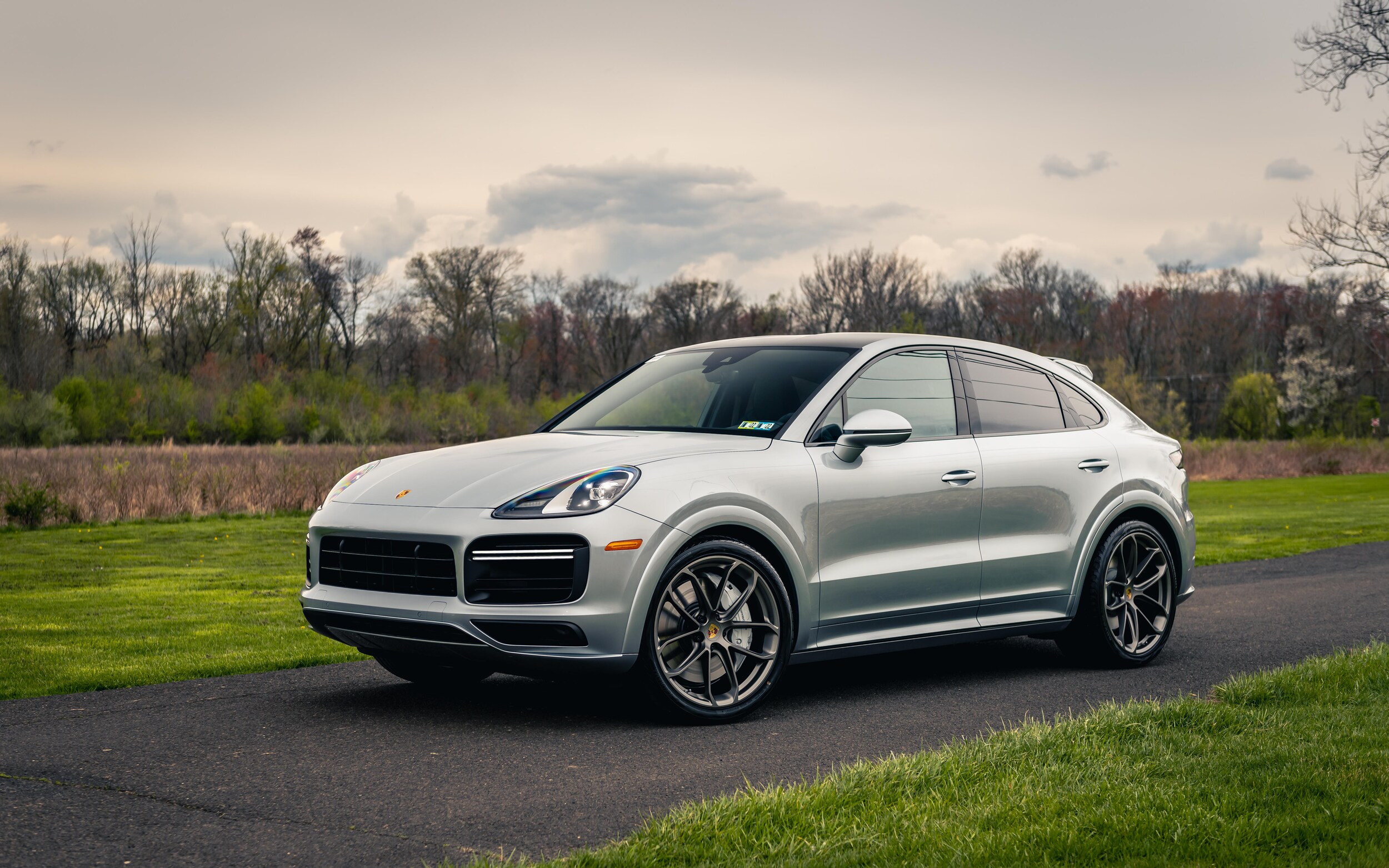 Finished in Dolomite Silver Metallic, our Cayenne leaves brashness to the grunting V8 under the hood. The subtly striking paint is aggressively contrasted by the Lightweight Sport Package, which adds an exposed carbon fiber roof along with the SportDesign package, and supplies carbon fiber trim and a Race-Tex steering wheel for the interior as well. These modern performance features work in tandem with Houndstooth seat inserts that offer a classic twist into the modern performance SUV. The Exclusive Design gear selector, carbon fiber doorsills and Chalk seatbelts add a few more layers of exclusivity to the Cayenne's cabin.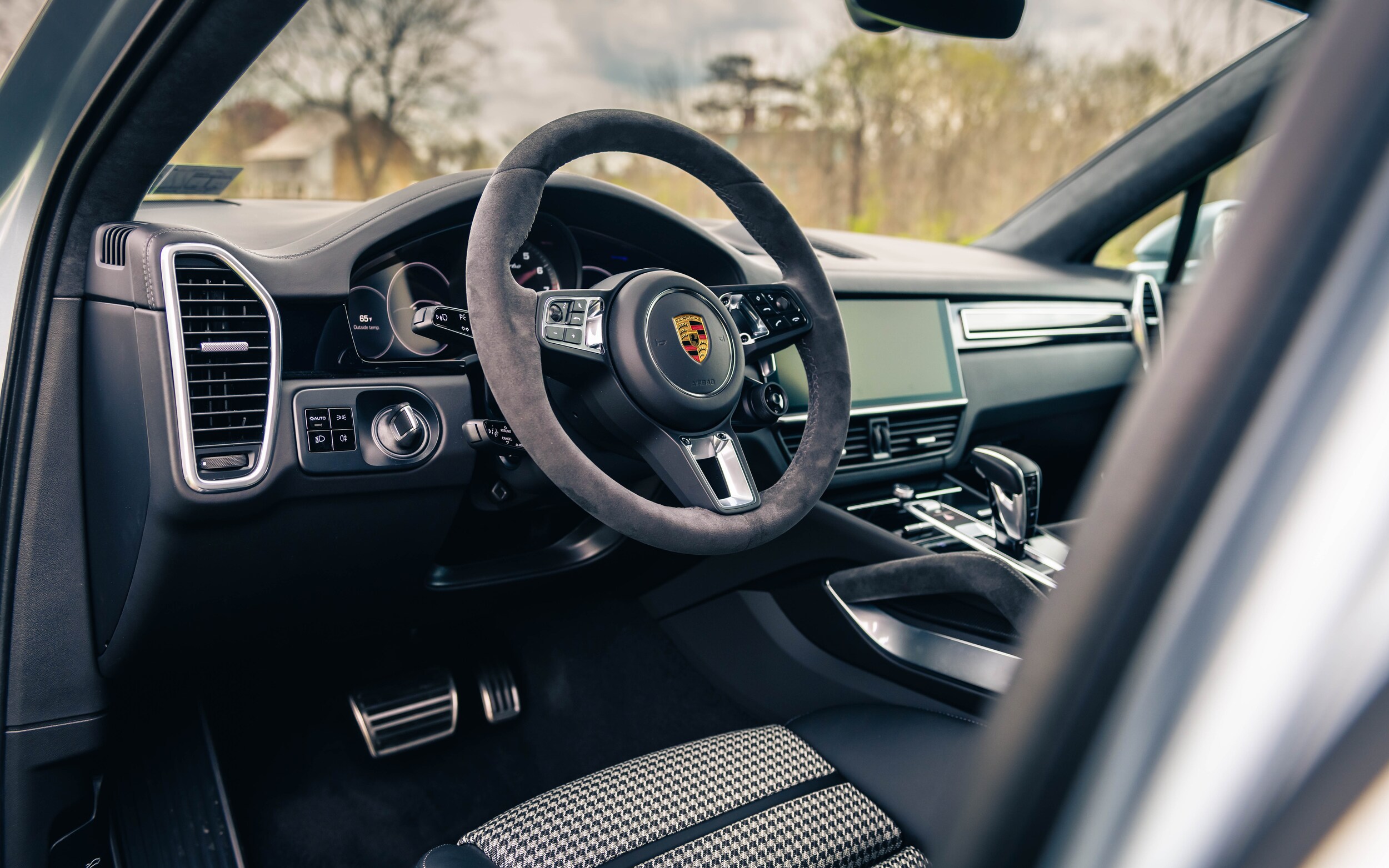 Though certain options just deliver personal taste to the experience, others modify and enhance the driving experience in tangible ways and we explored those as well in our 2021 Cayenne. Porsche Dynamic Chassis Control (PDCC) is an active anti-roll system reducing body roll in cornering while maintaining compliance on the unpredictable roads of the everyday commute. In combination with Rear Axle Steering, the Cayenne Turbo gains a versatility that prepares it to attack any situation with the confidence of a Porsche. And for the icing on the cake, it does all this with a Sport Exhaust System that amplifies every driving input to maximize the thrill of the Turbo family.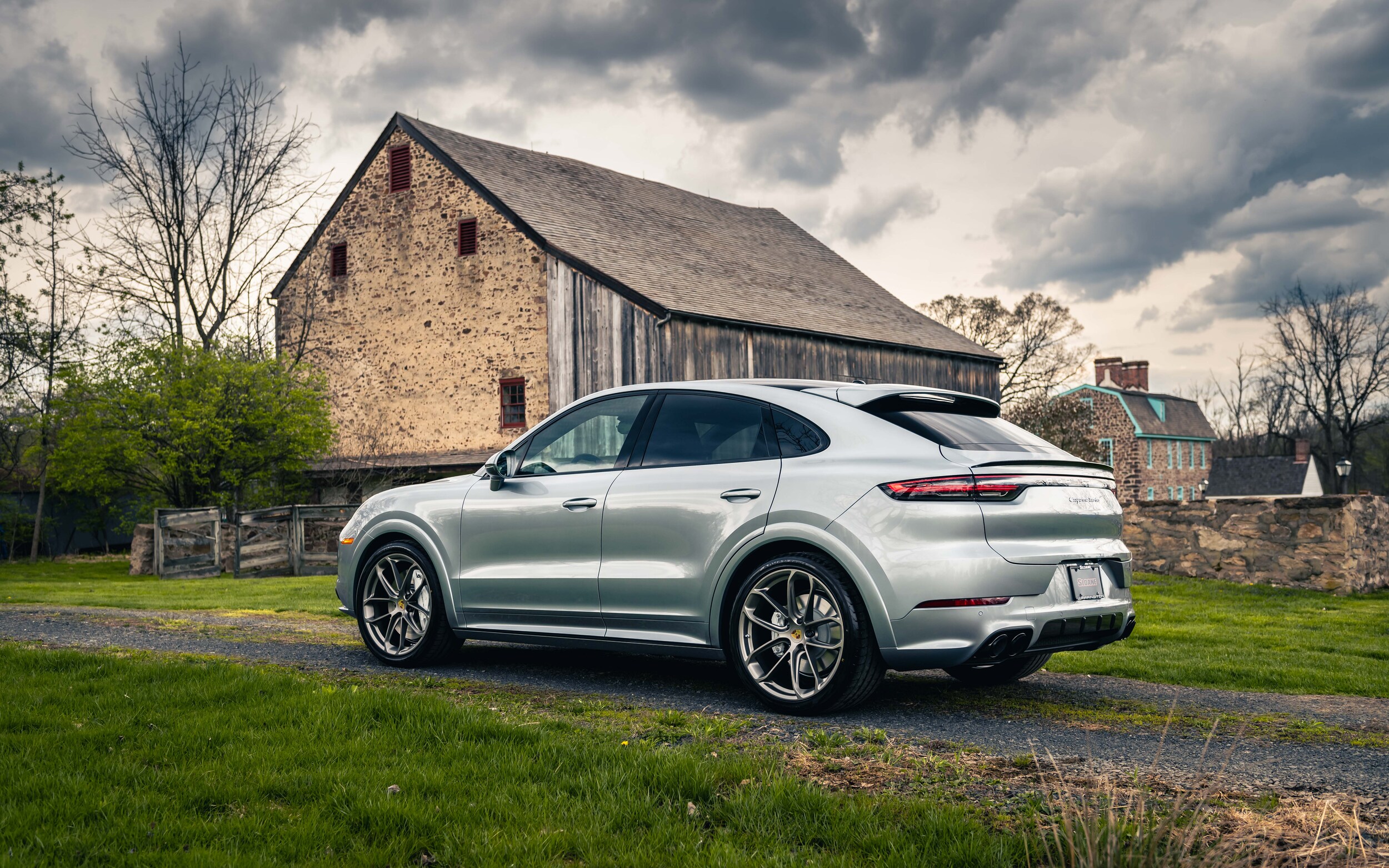 As it comes standard, the Cayenne Turbo is immensely capable on the road, whether being pushed to its limits or simply getting done what you need done. But with a few choice options, it can be one-of-a-kind with a driving experience to match.
See the full listing
here
.