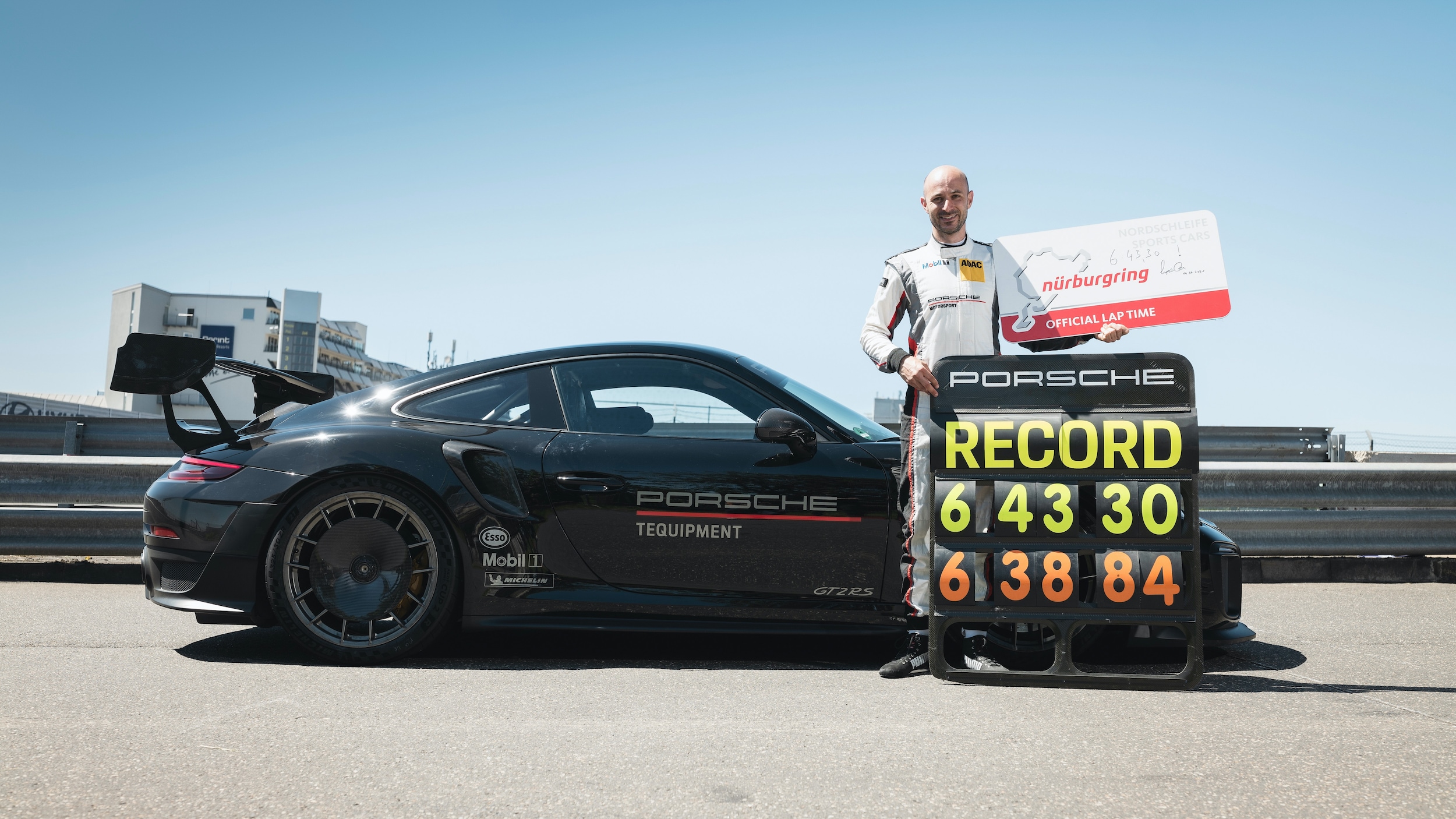 A lap of the demanding Nürburgring Nordschleife requires ultimate commitment from both car and driver, so Porsche came prepared with its 911 GT2 RS fitted with the Manthey Performance Kit and speed specialist Lars Kern in search of yet another production car record.
The Manthey Performance Kit, available as Tequipment through Porsche, optimizes chassis, aerodynamic and braking components to handle the incendiary capabilities of the GT2 RS in a track setting. At the front axle, downforce is increased from 108 pounds to 154 pounds, and from 205 pounds to 440 pounds at the rear, thanks to a new rear wing, diffuser and aero discs on the rear magnesium wheels. Track-optimized coilovers along with racing brake pads for the PCCB system maintain control, responsiveness and repeatability over the course of a nearly-13-mile lap around the Nordschleife.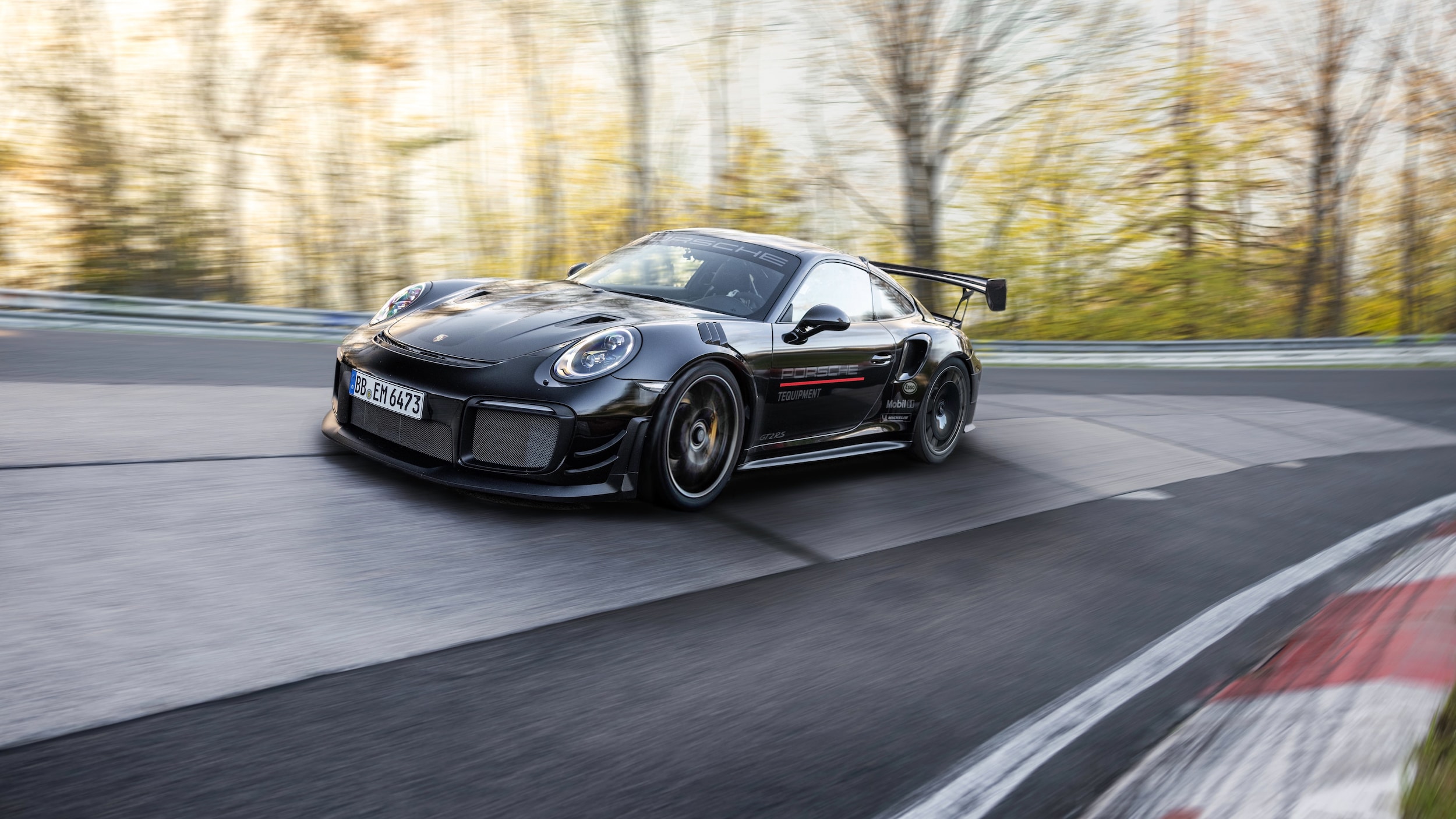 The result of this combination of components, which Porsche says are all meant to work as a full package, was a 6:43.3 lap time that bested the standard GT2 RS, as well as every other road car competitor on the market. With road-legal Michelin Pilot Sport Cup 2 R tires, Kern averaged more than 115 mph over the course of the record run.
Setting the record was not just about bragging rights, but proving to the most competitive customers that the car and this upgrade package are giving them every bit of performance that can possibly be extracted.
"Our GT customers often use their cars on circuit, such as on track days," said Frank-Steffen Walliser, Vice President Model Lines 911/718. "The engineers at Manthey and Porsche have together developed a perfectly tuned package that allows the 911 GT2 RS to deliver even higher performance."