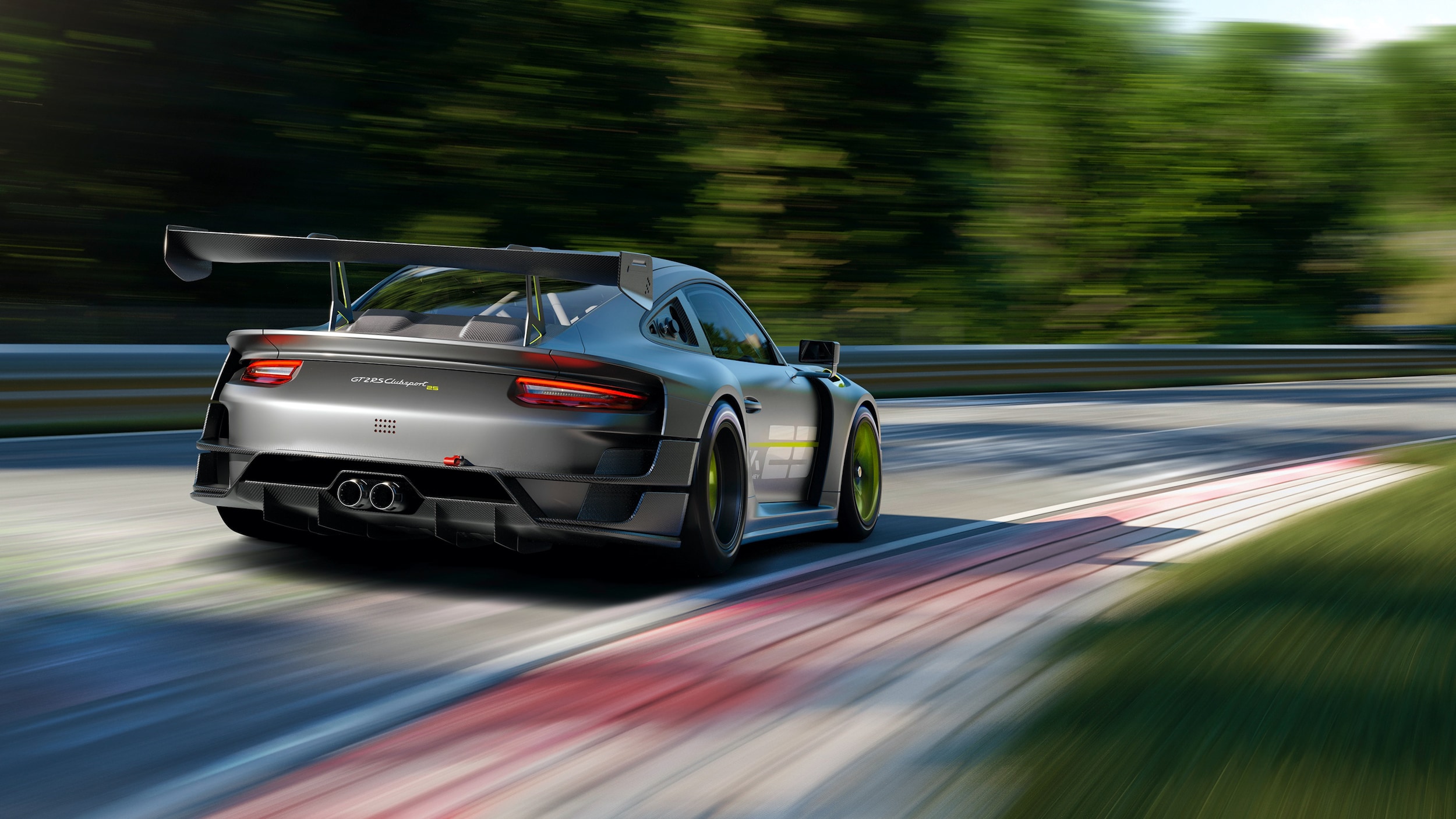 While cars like the 911 RSR and GT3R have built an incredible reputation as world-beating endurance racers through their successes at tracks like Le Mans and the Nürburgring, the team responsible for a lot of that success behind the scenes is Manthey-Racing. The Nürburgring-based outfit offers performance expertise for road and racing Porsches, tried and tested in the most grueling environments in motorsport.
To commemorate 25 years of partnership between Manthey and Porsche, the groups developed the 911 GT2 RS Clubsport 25, an exclusive limited-edition track day special for just 30 customers. Based on the GT2 RS Clubsport and powered by a nearly-700-horsepower turbocharged flat-six, the Clubsport 25 features extensively-modified bodywork inspired by the modern 935 and the GT3R that Manthey has had significant success with at the Nürburgring. The functional parts are highlighted in the "Grello" color that has made Manthey so recognizable on the grid.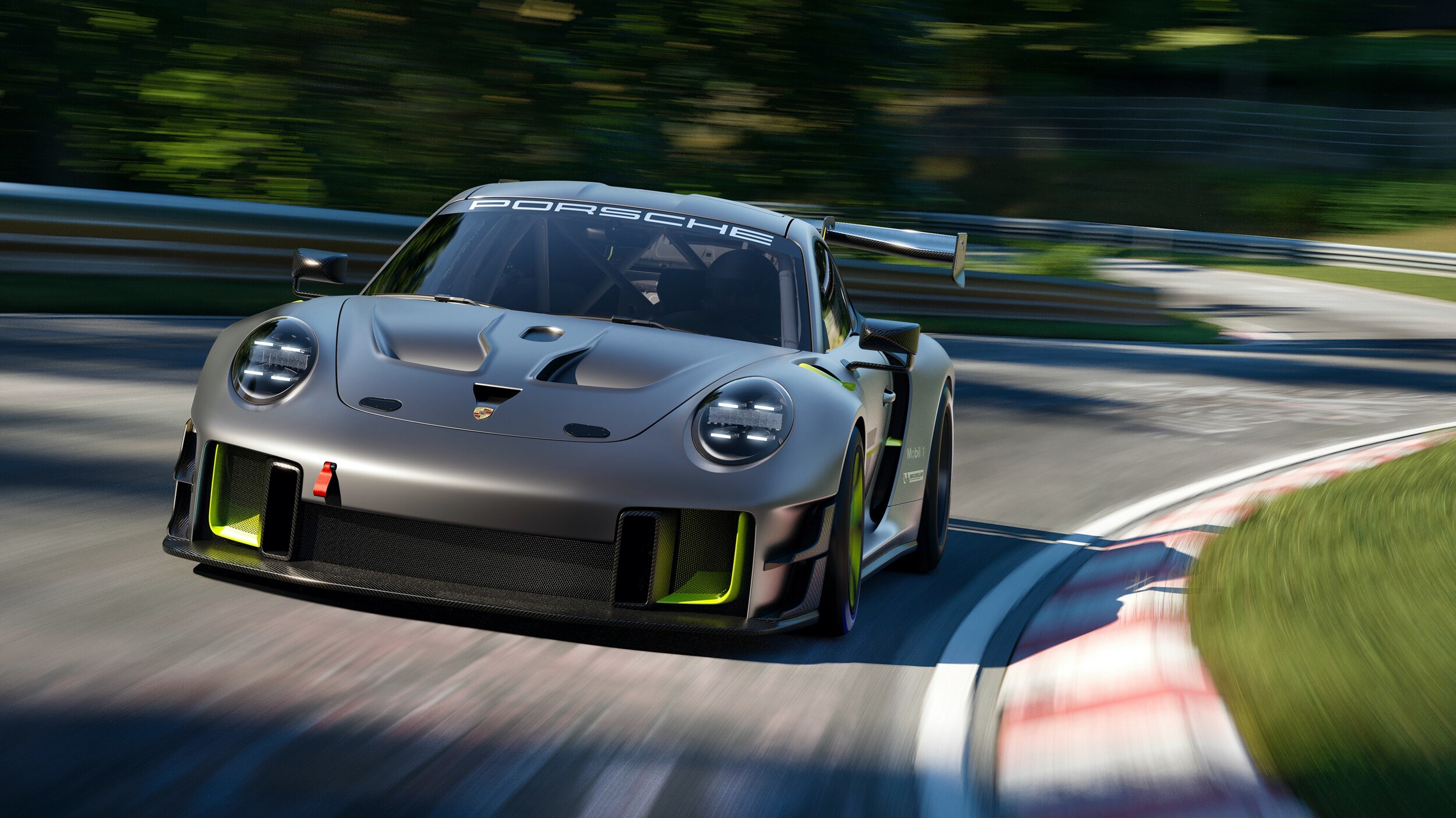 While the stylized bodywork distinguishes the Clubsport 25 from the standard version it is based on, it's not simply for show. A new cooling concept as a result of a centrally-positioned radiator provides steady, optimal airflow at a range of speeds and does away with the radiators in the wheel arches, improving direct airflow to the brakes. A center-mounted NACA duct in the redesigned front lid delivers air to the cockpit and is reminiscent of race cars past like the 911 GT1.
The rear bodywork gets distinct inspiration from the 935, and shares suspension essentials with the car as well. The GT2 RS features a new swan-neck wing to ensure better aerodynamic flow through the rear, and a new exhaust system exits through a redesigned diffuser.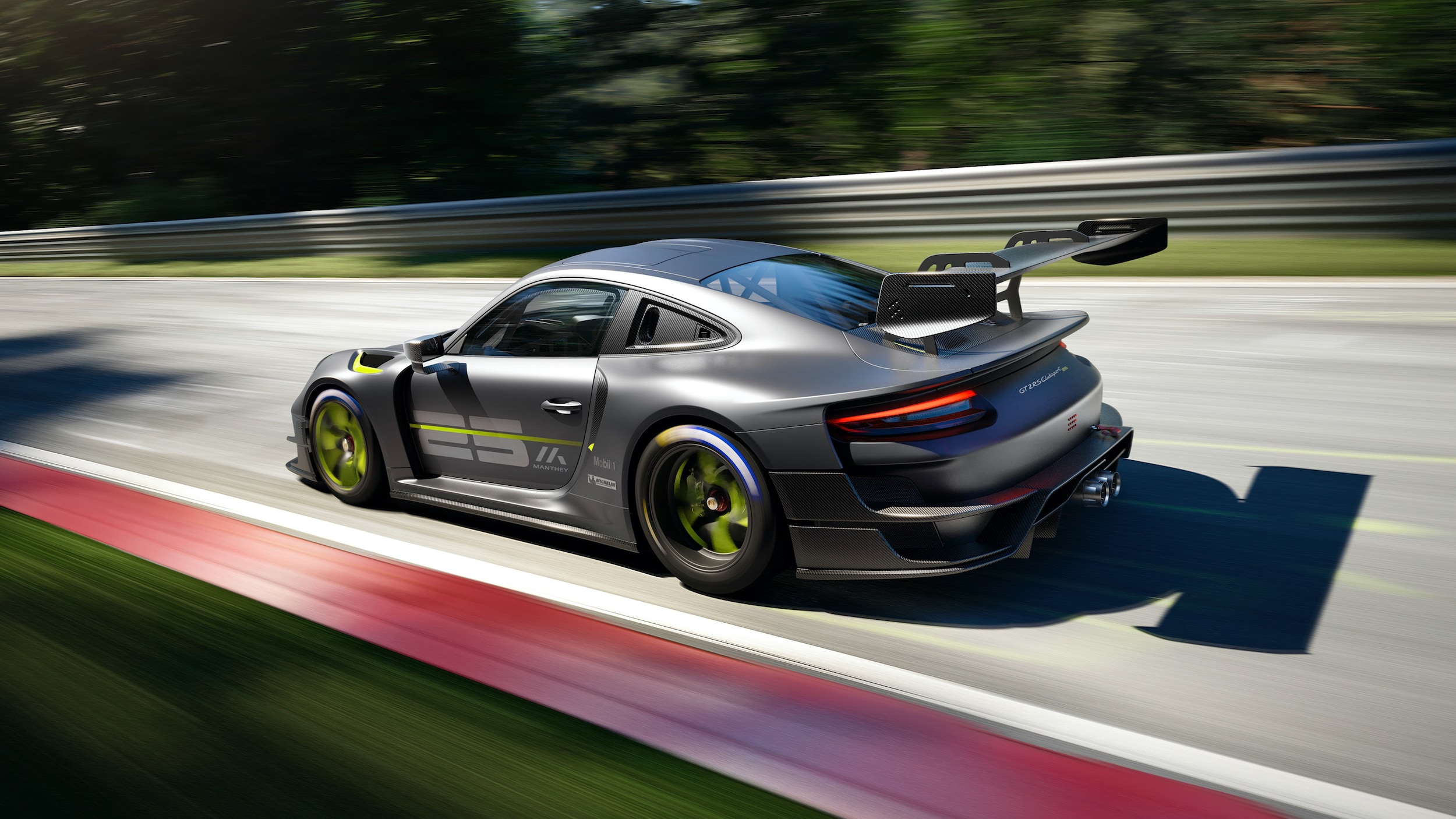 With on-track performance being the only focus with the modifications on the GT2 RS Clubsport 25, the comprehensive upgrade package gets the 911 "closer to perfection" as is Manthey's operational mantra.
"With every modification, technological function always takes priority," says Nicolas Raeder, Managing Director of Manthey-Racing. "That's why the 911 GT2 RS Clubsport 25 has its very own character, which also reflects our brand values: straightforward and meticulous, flexible and uncompromising."